---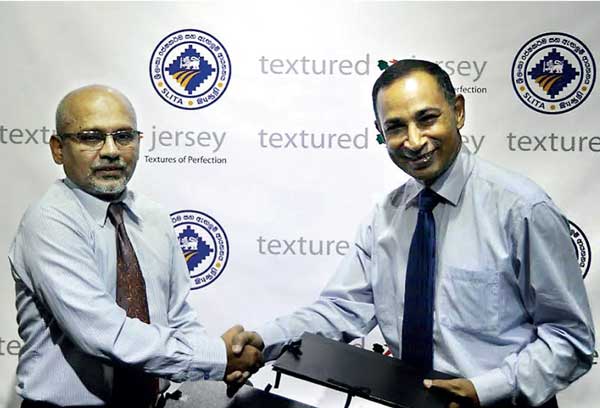 Textured Jersey Lanka (Pvt) Limited (TJ) recently signed a Memorandum of Understanding with the Sri Lanka Institute of Textile & Apparel (SLITA) to provide exchange programs for students and academic staffs of the institute.

The MoU would allow TJ to share industry-based knowledge and expertise in the use of new technology, processes related to knitting, dyeing, finishing and quality control at their premises.
This would give SLITA faculty and students the opportunity to observe new innovation and technology as well as learn new trends in the industry in a hands on manner.

TJL will also support the efforts of SLITA in developing textile related competencies and initiatives related to the Palamunai facility in the Eastern province which would help to enhance small and medium size enterprises. SLITA would in turn assist TJ with productivity development on products and processes.

The Sri Lanka Institute of Textile & Apparel is the statutory body established to provide training and consultancy services to those in the textile and apparel industry. The institute is also responsible for maintaining national standards in textile and clothing technology. The partnership with TJ will help their students to observe and experience new innovation and demands of the ever changing textile industry.