---
Many Lankan tea exporters already looking at destinations in the Gulf and India
Plantation sector fears opening up for tea imports will affect Colombo auction prices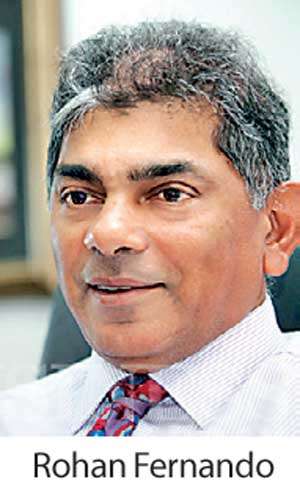 Sri Lankan tea exporters are looking at destinations outside the country to set up blending houses to regain competitiveness and cater to emerging markets' needs, a leading tea exporter said.

To this end, many Lankan tea exporters have already looked at destinations in the Gulf and India, which are considered open for entrepôt trade, where teas could be imported, blended, packaged and re-exported to multiple destinations according to the tastes and prices being demanded.

"With the closed-door economic regime prevailing for the tea export industry due to plantation sector fears of a fall in prices at the Colombo auctions, many tea exporters have looked at the option of relocating at least a part of their export business to liberal and business-friendly countries like UAE, Abu Dhabi, Oman and India," HVA Foods PLC Chairman Rohan Fernando said. Sri Lanka's tea industry has remained divided for many years over the idea of making the country a tea hub through the importation of teas of other origins for blending and re-exporting.

One faction, dominated by the plantation companies and, smallholders and the leading Lankan tea brand Dilmah, are wary of the permanent damage such a move could inflict on the age old brand, Ceylon Tea.
The other faction, led by tea exporters, worries over losing market share and competitiveness amid higher prices.

According to Fernando, higher prices fetched by teas at the Colombo Tea Auction are not only killing its competitiveness but also putting pressure on exporters' cash flows.

"The high prices prevailing at the auction also exerted pressure on the cash flows of the exporting companies requiring three times the value to be paid for tea at the fall of the hammer, compared to the prices which prevailed five years ago.

Tea is one commodity, which has no supplier credit but with mandatory requirement for payments to be completed within six (6) days of the transaction," Fernando said.

HVA Foods is already feeling the pressure on its cash flows and as a result the company is undertaking a group re-sizing exercise by cutting overheads, lease assets to avail cash.

As a first step, the tea exporter with Rs.1.4 billion assets, segregated its fixed assets from the business and explored the possibility of outsourcing manufacturing to preferred service providers.

Further, the company shifted its offices from the HVA Complex in Kandana, thereby reducing the operational costs.

Recently, MAS Holdings Chief Growth Officer and Director proposed to the Sri Lankan tea industry to set up a tea trade zone or a bonded hub based within a free trade zone outside Sri Lanka to blend Ceylon Tea with teas of other origins to compete with global pricing and high value additions.

"Trade zones outside Sri Lanka are helping the apparel industry to be more global. The Sri Lankan tea industry can benefit from having a tea trade zone or a bonded hub based within a free trade zone in the Middle East or Africa, where global tea can be mixed and exported to compete with global pricing," Sivagananathan said delivering the keynote speech at the 19th Annual General Meeting (AGM) of Tea Exporters Association. He further pointed out that 80 percent of Sri Lanka's tea exports are in bulk format, with almost 40 percent getting value addition at import destinations and tea hubs in the Middle East.

"Eighty percent of our tea is exported in bulk and probably blended elsewhere, so why not start doing this ourselves," he questioned.

For the quarter ended June 30, 2018, HVA Foods reported a net loss of Rs.17.1 million on revenue of Rs.211.5 million compared to a loss of Rs.4.6 million and revenue of Rs.362.1 million recorded a year ago.

HVA Foods exports teas in value added and bulk forms under its Heladiv Pure Ceylon Tea brand for over 40 countries and is also engaged in the development, manufacture and distribution of tea extract based products, contract packing of teas and franchise operations of tea cafes. The company's pioneering Ready To Drink (RTD) ice tea offered in several flavours in tetra packs in the local market have been growing steadily, Fernando stressed. The company also produces tea concentrates, used as a household cordial as well as an industrial application in making RTD ice teas and a supply chain essential in the catering business under the HORECA or the food service industry segment.
---
Tea promo campaign likely to kick off soon
The long-delayed tea export promotion campaign is expected to be kicked off before the end of 2018 in multiple destinations.

Over the years, tea exporters have built a promotional fund in excess of Rs.4.5 billion through export cess and promotion and marketing levy on tea exports imposed by the government for the purpose of promoting the Ceylon Tea band globally.

But the campaign was delayed due to indecision by successive policy makers and bureaucrats who could not plan and roll out an effective campaign.

According to HVA Foods PLC Chairman Rohan Fernando the campaign is to be unveiled before the end of this year.
"We also await the unveiling of the global campaign to promote Ceylon Tea, which is due to be launched before the year-end in several countries including Russia, Japan, Turkey, China and USA", Fernando said.

Plantation Industries Minister Navin Dissanayake recently told the 19th Tea Exporters' Association's Annual General Meeting that the promotional campaign would put more emphasis on digital channels in promoting the Ceylon Tea brand. However, the industry stakeholders are skeptical about the promotional campaign being rolled out this soon as government tender procedures tend to consume a lot of time.

Dissanayake also said an additional Rs.500 million had been allocated for individual brand promotion campaigns, where Sri Lanka Tea Board will fund 50 percent of the cost of such campaigns.

He further pledged that the promotion and marketing levy on tea exports would be slashed by 50 percent from next year in response to the calls from the industry.
Ceylon Tea celebrated the 150th anniversary last year. The tea industry has been calling for a global promotional campaign in a bid to re-enforce Ceylon Tea brand in traditional markets and introduce the brand into new markets.

Ceylon Tea's market share has declined to 6 percent from 20 percent during the last 50 years despite worldwide growth in tea drinking.