---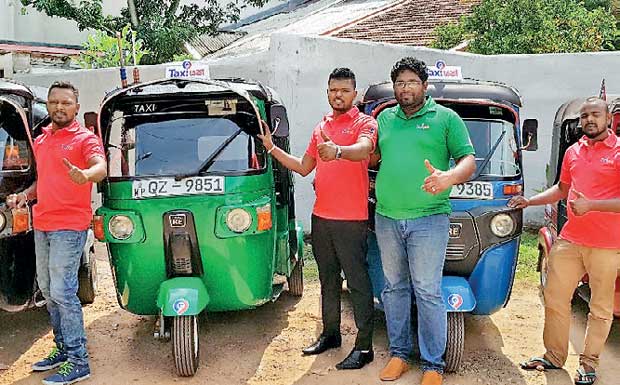 Taxiyak, the latest taxi booking and trip-scheduling app, which offers the most flexible trip planning and scheduling options, has entered the market.

The app, which users can now download through the Google Play Store and Apple App Store, has a host of other cool features as well, built on a superior platform, to deliver an unmatched experience.

Taxiyak's key differentiator is its trip-scheduling feature that gives users an overall summary of their trip, with point-to-point destination selection, making trip planning far more flexible compared with conventional apps.

With just three clicks, Taxiyak's 'Quick Book' option enables users to get Tuks, Nanos, Minis, and Cars sent right to their doorsteps. Taxiyak Tuks are flooding the Colombo streets in order to ensure high level of availability for riders. With the best rates in town, customers can ensure a reliable ride, with a courteous driver and can ensure safety and security throughout their journey. The app has a number of tour costing packages as well and benefits from latest security features- which ensure the safety of user information.

A call centre available 24/7, 365 days, and the vast industry experience of the team behind Taxiyak further complement the app's superior features. Taxiyak is backed by Airport Travels Holdings, a company that counts more than 20 years of experience in the passenger transportation industry in Sri Lanka.

Operating under the theme 'Coloring your journey,' Taxiyak seeks to offer more than just a pick and drop service, by empowering users with options aimed at offering a better riding experience. To offer such a customer-centric experience, Taxiyak provides comprehensive training to its drivers who undergo a thorough vetting process, prior to being enrolled.