---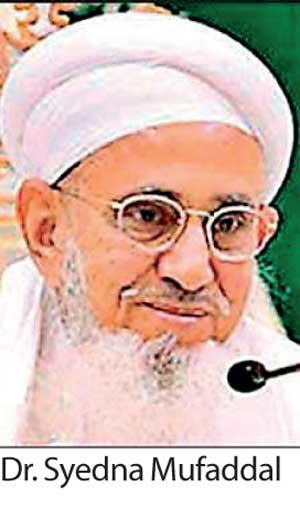 The Tourist Hotels Association of Sri Lanka (THASL) in a statement has said the visit of Dr. Syedna Mufaddal Saifuddin, Head of the internationally diverse Dawoodi Muslim Bohra community to Sri Lanka at this point of time is an event of great significance.

"The spirit of goodwill which has co-existed amongst the religious communities in our country throughout history. Despite the efforts of a very small number to disrupt this solidarity and togetherness which binds us all, the overwhelming majority of our citizens realise the importance of standing together as members of one family at this vulnerable time to take our nation forward," THASL says.

"This visit will uplift the battered tourism industry and bring in much needed boost for the industry."
"We would like to emphasize on this prominent feature in our culture: the flourishing of religions of the world side by side in our country. This enriches our lives in every way and gives us a collective experience.

"This is also another one of the distinctive experiences that we offer to tourists that visit our country. We are determined to protect and strengthen our solidarity to create a harmonious and peaceful Sri Lanka," the statement added.