---
The Hotels' Association of Sri Lanka (THASL), with a plan to develop more employment opportunities and foreign exchange earnings to the country, will hold its 53rd annual general meeting (AGM) at Shangri-La Hotel, tomorrow.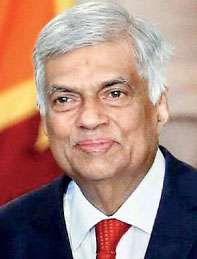 It will be followed by a gala dinner, where Prime Minister Ranil Wickremasinghe is expected to be the chief guest, with the participation of over 200 industry leaders, business leaders and diplomatic community.

The THASL, accounting for approximately 11.5 percent of Sri Lanka's gross domestic product, is the second largest net foreign exchange earner to the country, with the potential to become the number one foreign exchange earner.
The tourism industry is one of the fastest growing industries in the world and in Sri Lanka, it has seen a phenomenal growth in investment after three decades of war.

The industry is poised to reap the benefits of vast untapped potential and achieving greater results.

"However, a successful tourism industry cannot be achieved by any single organisation. It needs a collective vision and the support of all stakeholders, especially the government and public," said its current President Sanath Ukwatte, who has been unanimously elected to serve a third term in office.

The occasion is one which will serve to showcase the country's tourism potential and focus on avenues of active collaboration between the government and industry to achieve its set goals.

On this occasion, the THASL will honour three pioneers in the industry for their lifetime achievements and will bestow the Posthumous Awards on two outstanding individuals.