---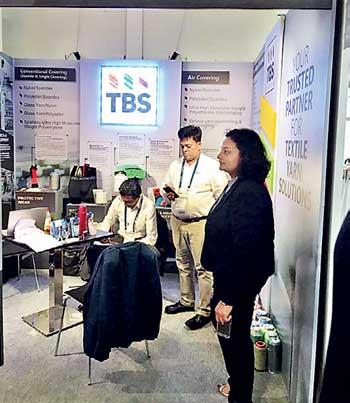 At Techtextil and Texprocess, the industry learns what the future will bring. These two fairs showcase the current trends in technical textile as well as planning for future production and materials.

Technical textile continues to become more and more important for all countries. Countries like Germany, Belgium, China, the United States, and France are the leading experts in this field. For an immediate increase in value addition; local companies should be diverting their resources to technical textile.

Technical textile refers to items such as fire-fighting clothes, medical textiles, geo textiles, sports garments and anything which is not made for fashion. It can also be used in fields such as construction, auto parts or even AC and generator filters.
With texprocess - a garment machinery show, it is the best place to see how to make these new products and how to deal with new innovations.

Together, the two fairs welcomed a total of 1,830 exhibitors (Texprocess 325 exhibitors from 36 countries and Techtextil 1,501 exhibitors from 57 countries) and over 47,000 visitors have been recorded.

TBS International, the first from Sri Lanka participated at Techtextil 2019, held from May 14-17.

Wesak Wijeratne, General Sales Manager of TBS International said, "We exhibited for the first time in Techtextil and Texprocess 2019. We are the manufacturer of yarn and we are satisfied with the arrangement of the fair. We are hoping to participate in future again."

The next Techtextil and Texprocess will be held in Frankfurt am Main in May 2021.