---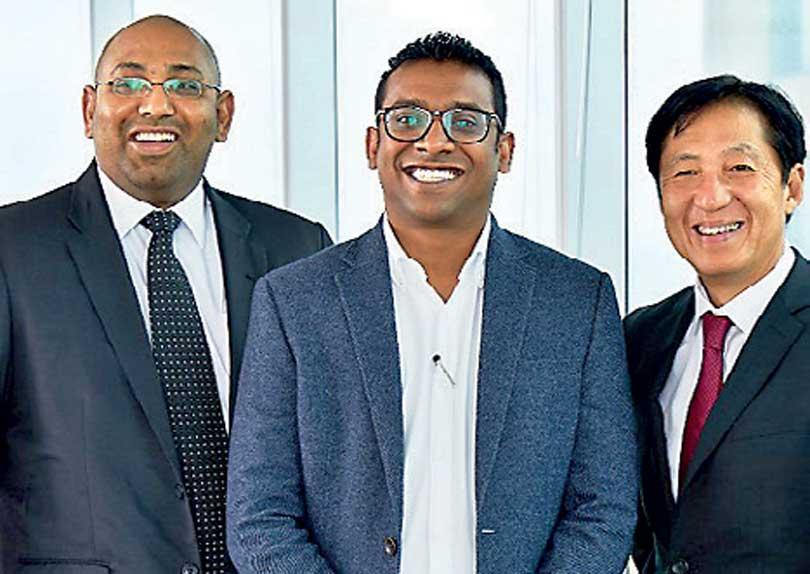 TAD Group Founding Directors from left: Samarasinghe, Atheeq Ansar and Toshiaki Tanaka
Sri Lanka's TAD Group has entered into an exclusive partnership with Japan's Odakyu Group to facilitate investments to the tune of Rs.4.5 billion in Sri Lanka.

Being one of the largest conglomerates in Japan, Odakyu Group together with its consortium partners Stacia Capital and UDS, has interests in transport, real estate, hospitality and retail sectors.

This is the first time Odakyu Group has established an offshore partnership outside of Japan's in its 70-year history.

Spread across 44 subsidiaries and generating annual revenues in excess of US$ 4.6 billion, one of the pioneering drivers of Odakyu's powerhouse success in Japan, lies in its unique model of diversification.

UDS, a fully owned subsidiary of the Odakyu Group, is a renowned end-to-end property solutions provider that has mastered the development and fulfillment of star class award-winning properties in South Asia.
Its services reach out from business planning and architectural design to commercial operations.

This, coupled with the UDS' drive for innovation and know-how, extends beyond ownership and into partnerships, much like that of TAD Group.

Stacia Capital, a global real estate management and consulting firm is another such partnership that Odakyu has leveraged upon. Together, this innovative trifecta of partnerships hope to create a renewed era of growth and leadership in the Sri Lankan economy.

One of Odakyu Group's most significant ventures is the Odakyu Railway Line. Operating a number of these across Japan, the line bridging the Tokyo Central Business District (CBD) and Kanagawa alone, sees over 2 million passengers daily. To put that in perspective, Sri Lanka sees an influx of around 2 million visitors to the country annually.

Meanwhile, TAD Group is a multi-faceted conglomerate with ongoing mandates engaging numerous partners in the property, energy and investment sectors in Sri Lanka.

The TAD Group prides itself on being one of a handful of end-to-end facilitators for FDIs in Sri Lanka. With interests in property, energy, retail and investments, TAD has disrupted many industries in its wake.

Headed by a dynamic trio at the helm and powered by a versatile team of professionals in a multitude of industries, TAD is poised to expand exponentially with the advent of renewed interest in Sri Lanka as a 'hub' for investment and development.