---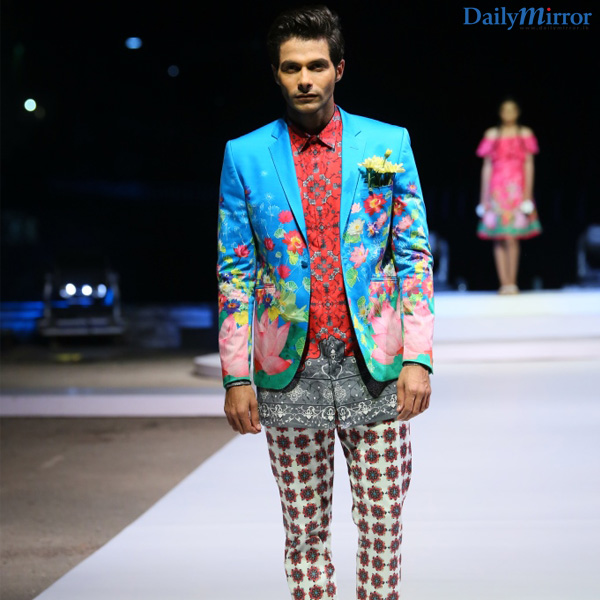 Swim Week Colombo, presented by Olu tropical water, which concluded its 3rd edition with a new position of Green Conscious and Earth Sensitive set the tone for the future direction of the fashion industry in Sri Lanka and in the region. Swim Week Colombo is a comprehensive fashion industry platform that focuses on swimwear, Resortwear and Activewear. It has created an interlinked module from fashion showcase, to manufacturing, retail, trend dialogue with experts and exhibition, which effectively moves in the new direction of Green Conscious and Earth Sensitive.
Swim Week Colombo now offers an eco-system to any brand that is interested in creating a green impact story; this is a first of its kind in the world. There are three pillars of impact that are considered for any brand or label.
Every designer who participated to showcase had a green impact story, this was the main criterion to showcase, and they were offered eco-sensitive manufacturing through the partners Linea Aqua.
"It was very satisfying to see Swim Week move up a notch and to create a relevant international position of Green Conscious and Earth Sensitive, this is the direction we are moving in, it is cutting edge in its execution and will define a new direction for the region, we will continue the work throughout the year on this." Says Ajai V Singh, Founder and President of Swim Week Colombo.
The new trends in Swimwear was shown by top internationals brands like Heidi Klein and HAH (Hot-As-Hell), who showcased along with 11 Sri Lankan brands which included Buddhi, Meraki, Peronie, Maus, Conscience, Arugam Bay, Rachel Raj, Koca and Indian brands like Aviva and Ajay Kumar.
Olu tropical water is the title partner, Linea Aqua is the main partner, American Express Nations Trust Bank is the official fashion card, Hilton is the official hospitality partner, Wine World is the official lifestyle beverage partner, Ramani Fernando is the official Hair and makeup partner, Spa Ceylon, Leo Burnett Sri Lanka and MSL Group Sri Lanka is the official PR partner and Emerging Media is the outdoor digital media partner.
Trendswim, an expert forum where thought leaders discuss important topics which impact the global fashion industry, ended the last day with three meaningful sessions that covered Global Trends, Good and Sustainable Fashion and a Textile Forum, it was moderated by Mihirini De Zoysa.
The week started with Art Connect, as the first event, which celebrated the collaboration between Art and Fashion, where 6 important artists expressed their interpretation of Green Conscious and Earth Sensitive under the theme of the exhibition 'Revive'.
Fashion Films has become an important part of the fashion week, where 6 young directors work with designers to bring to life their ideation through 1-minute films short on smartphones. The directors were You're My Favorite Films, Jason Rajasinghe, Kavindu Sivaraj and Ishan Iqbal.