---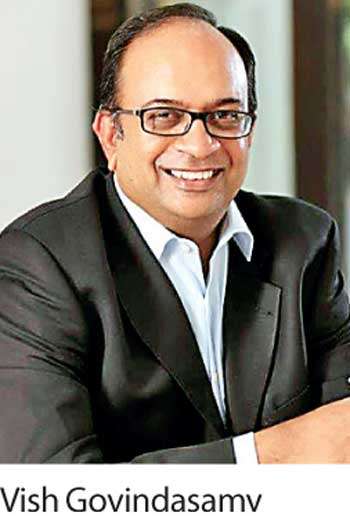 Sunshine Holdings PLC's performance for the September quarter was hurt by the poor agri business led by tea and weak margins in the healthcare segment, due to the controlled prices imposed by the government and higher borrowing costs.

The diversified conglomerate, which has interests in FMCG, agriculture, healthcare and renewable energy, reported revenues of Rs.5.34 billion for the three months ended in September (2Q19), up 3.0 percent year-on-year (YoY).
The earnings for the period was Rs.1.76 a share or Rs.251.9 million, compared to Rs.2.07 a share or Rs.287.5 million reported in the same period, last year.
The group incurred a net finance cost of Rs.50.9 million for the three months, up from Rs.15.8 million reported for the same period, last year.

In January, Fitch Ratings downgraded Sunshine Holdings to 'A-' with a 'Stable' outlook, due to the group's higher net leverage, resulting from a substantial increase in debt obtained for the acquisition of an additional stake in Estate Management Services Limited (EMSL), for Rs.2.8 billion, in December 2017.

EMSL is the holding company for the group's agriculture and consumer goods segments.

Meanwhile, for the six months ended September 30, 2018, Sunshine Holdings reported earnings of Rs.3.16 a share or Rs.443.7 million, compared to Rs.3.86 a share or Rs.531.9 million reported for the corresponding period, last year.

The revenues rose by a modest 6.0 percent YoY to Rs.10.9 billion.

Sunshine Holdings Group MD Vish Govindasamy said the group's performance was a mixed bag—better performance from the consumer and healthcare segments, albeit contained by price controls and poor revenues in the agri business led by weak tea volumes.

"The healthcare sector recorded revenues of Rs.4.4 billion in 1H19, an increase of 11.5 percent YoY over the same period last year.

Whilst the margin pressure prevailed during the six months under review, earnings before interest and tax for the sector decreased by 3.2 percent YoY to Rs.237 million, from Rs.245 million.

The healthcare sector profit after tax amounted to Rs.154 million, marginally contracting 1.2 percent YoY, due to the regulatory changes during the quarter," Govindasamy said.

The group's consumer goods sector reported a strong growth of 15.8 percent YoY, to achieve revenues of Rs.2.8 billion. The profit after tax rose 134.9 percent YoY to Rs.236 million, due to better margins.

"The agri sector performance was lesser than expectation during the six months under review, due to the drop in revenue by Rs.299.3 million or 7.9 percent YoY, due to unfavourable weather conditions affecting the tea sub sector," Govindasamy noted.

As at September 30, 2018, Lamurep Investments Limited held a 45.41 percent stake in Sunshine Holdings, followed by a 18.08 percent stake by SBI Ven Holdings Private Limited and a 17.43 percent stake by Deepcar Limited.