---
The board of directors of Sunshine Holdings PLC appointed Microsoft Corporation Corporate, External and Legal Affairs South Asia New Markets Head Shalini Ratwatte, as a Director of the company.
The appointment is effective May 31, 2019.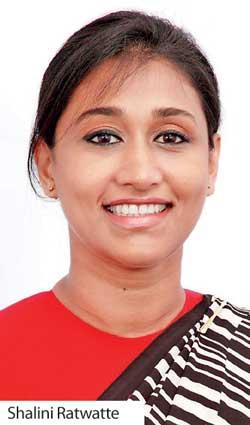 With the new appointment, the board of Sunshine Holdings PLC will now be comprised of 10 directors, of which six are non-executive, independent directors.
A qualified legal professional, Ratwatte counts over 25 years of experience in coalition building, policy development, strategic planning, programme implementation and legal action at regional, state and local levels. During her career, she has organised and led policy initiatives on emerging technology, cybersecurity and data privacy, intellectual property rights and environmental protection across various countries. "Shalini has leveraged extensive knowledge and expertise to consolidate herself as a true thought leader across government and industry on emerging tech trends, diversity and inclusion and women empowerment through technology. We are excited to welcome her to the board of directors of Sunshine Holdings," said Sunshine Holdings PLC Group Managing Director Vish Govindasamy.
"We believe her strong experience in different business verticals will further strengthen our board's breadth of talent and background and we are delighted to have identified such an outstanding individual. I am confident that Shalini is going to make an important and positive impact on our company," Govindasamy said further.
Shalini holds a Bachelor of Laws Degree from the University of Colombo and an Attorney at Law of the Supreme Court of Sri Lanka. She was the Country Representative for the Business Software Alliance (BSA) in Sri Lanka for six years before taking on her role at Microsoft in 2013.
In her capacity as Legal and Corporate Affairs South East Asia New Markets Head, she covers six countries driving awareness and education, enforcement and policy on cybersecurity, data privacy, intellectual property rights and anti-piracy.
Before specializing in Cyber Security and IP Law, Ratwatte was in the capital markets industry for over 10 years though is better known for her passion for wildlife and conservation and the landmark cases she initiated as an environmental lawyer at the Environmental Foundation of Sri Lanka.
The board of directors of Sunshine Holdings PLC comprises M. Shaikh, G. Sathasivam, V. Govindasamy, S.G Sathasivam, H.D. Abeywickrama, A. Talwatte, A. Cabraal and S. Shishoo, Y Kitao.