---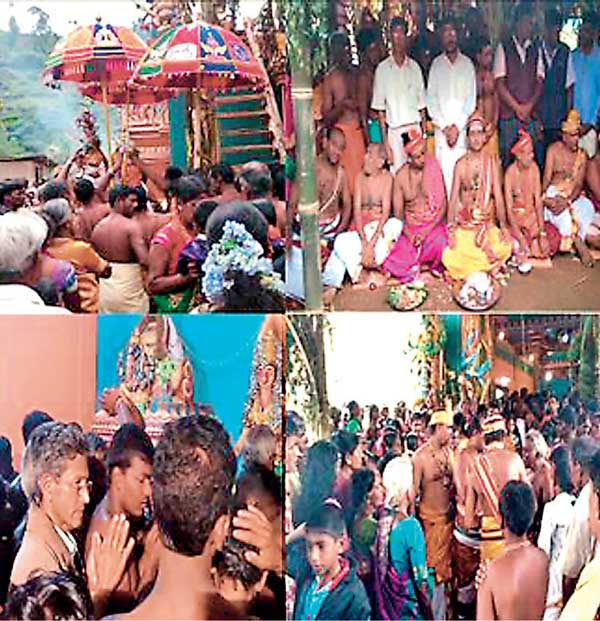 The Hindu dignitaries undertaking the pooja at the meritorious event
The Mahakumbabishegam of the Sri Muthumaraiamman Temple situated at Ormidale Division of Strathspey Estate in Upcot, which is situated 15 kilometres away from the Maskeliya town, was held recently at the auspicious time.

This temple was built 78 years ago and this is the second Kumbabishegam held since then spending a colossal sum of money. A large gathering of the devotees from the surrounding estates and town participated in this historical and religious event to invoke blessings of the Goddess Sri Muthumariamman (Pathininiamma)

The Hindu priest and dignitaries from Malaysia, German, Jaffne Kopai and the Nallur temple undertook the pooja of this meritorious event, during which period the workers did not report for work in order to participate in this event and to get the blessings of the Goddess Pathiniammah.

Further 48 days Mandalabishegam will take place from June 10, 2016, during which period the executives, staff, workers, well-wishers and others will be having their daily pooja individually (one per day or one group per day), getting
in turns.