---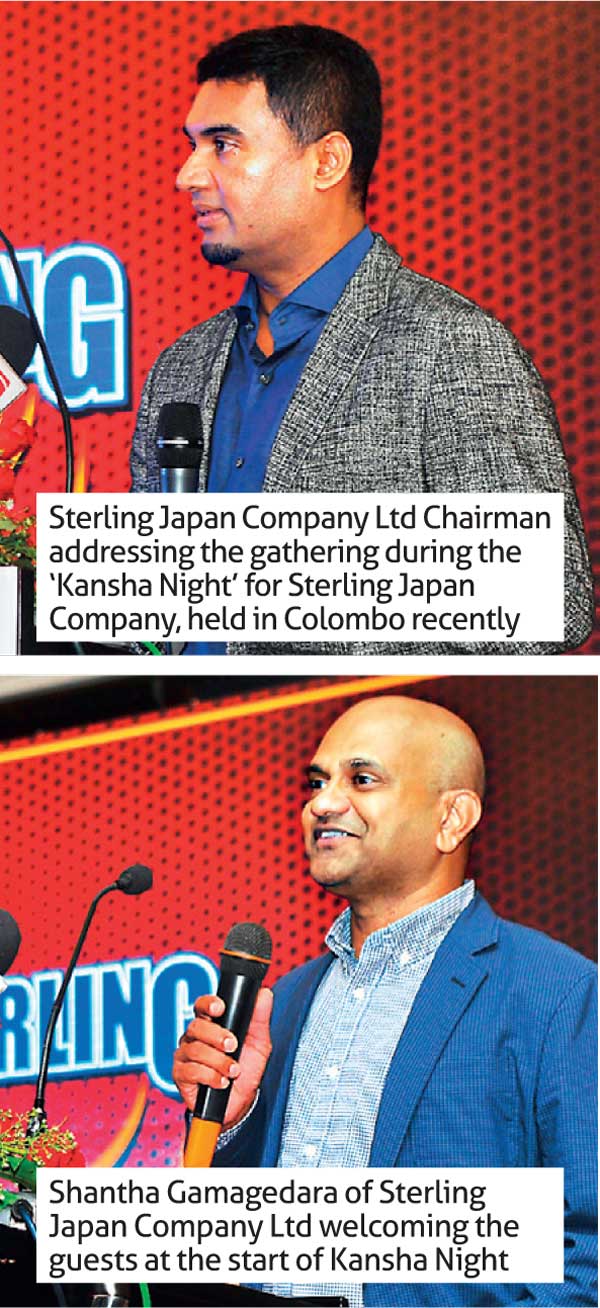 A company that was founded with the prime objective of supplying high-quality motor vehicles to different overseas markets from Japan celebrated joy and success together with its valued business partners at a glorious event, held recently. It is no other than the renowned automobile brand in Sri Lanka – Sterling Japan Company Ltd.
"Together with our partners in automobile business we have revolutionized the local industry and this is Sterling way of saying thank you," a representative of the company commented. It is truly an evening of gratitude, an event of pomp and pageantry. It was a 'Kansha Night' for Sterling Japan Company, which shared the happiness of a collective effort made with its Sri Lankan business partners and reflected the meaning of word 'Kansha' in Japanese language.
At a time when the usage of electric and hybrid vehicles were creating doubts in the minds of an ordinary citizen in Sri Lanka, it was the type of assurance given by Sterling Aftercare Guarantee together with the quality of service maintained by the company that cleared all barriers in the market. The quality of service offered was quickly recognized with ISO 9001 and ISO 14001 standards awarded to the company. It was the network of Sterling's business partners in various locations of the island that made things possible, from the inception.
They were guaranteed of a quality checked, fully scanned, original vehicle from Japan and backed by a comprehensive aftercare service for the end user. What else you would think of selecting a car and this concept continued to grow by the day with much confidence among vehicle owners. It was a colourful night, a story of success and about a continued journey of many enterprises, as partners, that have achieved great levels in the local auto industry.
As the main driving force in this mechanism, Sterling would definitely celebrate many years of 'Kansha Nights' on their way serving Sri Lankan car-lovers a better option.