---
Stax Inc., a global strategy consulting firm, will host a week-long roadshow for corporates looking to explore emerging markets in areas like East Africa and the Mekong Valley.
During the first week of July, experts will share key learnings and success stories from entering developing markets that hold both tremendous potential as well as great obstacles.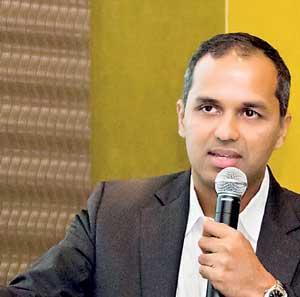 Stax has deep experience in advising companies of varying sizes and stripes on go-to-market strategies. With offices in Boston, Chicago, Colombo, New York and Singapore, Stax provides global corporate and private equity clients with actionable answers based on deep research and analysis.
"The purpose of this roadshow is to highlight a strategic approach to overseas expansion that enables management to make more systematic and data-driven decisions," explained Stax Director Dr. Kumudu Gunasekera.
With over 20 years of global experience, Stax can guide clients through the challenging process of entering new markets.
"Our proprietary VIPER approach provides companies with a comprehensive and customized market expansion strategy to help compete in the global market," added Dr. Gunasekera.
VIPER, which is an acronym standing for Validate, Internalize, Prioritize, Enter and Refine, outlines the steps that a company can take to make its international expansion more systematic. Stax has conducted over a thousand market studies globally during the last five years, covering multiple industries. Many of these studies place a heavy emphasis on primary research, as close-to-the ground insights and hard-to-access data can be vital when making market entry decisions.
A company's overseas growth prospects often depend on its level of initiative and its appetite for risk-taking. Many corporates hold dominant positions in the local arena but are wary of taking the plunge into international waters, mainly due to high risks, barriers to entry and large capital requirements. Of course, there are many cases when the rewards of international expansion will heavily outweigh the risks.
Stax Consultant Gayan Dias pointed out, "In the past, penetrating the global market merely meant gaining a larger customer base. In the modern context, however, companies that are willing to go global can also access a larger talent pool and innovate faster. This in turn makes it easier for such companies to attract smart capital and fuel further growth."
Stax has worked with two-thirds of the world's largest private equity firms and this experience allows them to assist corporates to attract smart capital and align investor memoranda more closely with market expectations. The upcoming roadshow presents an opportunity for companies interested in expanding overseas to benefit from Stax's global experience, right here in Colombo.