---
To develop three resort properties—one in Sevenagala and two in Pelwatte
First one in Sevenagala will be opened for local tourists this year
Records Rs.1.36bn net profit for 2020, highest ever by company in last 35 years
By Shabiya Ali Ahlam
State-owned entity Lanka Sugar Company (Pvt.) Ltd (LSCPL) has embarked on an ambitious endeavour this year, with plans being actively rolled out to venture
into ecotourism.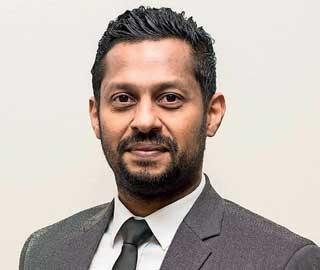 Janaka Nimalachandra

The SOE that made profits last year, despite the pandemic, by capitalising on the ban on ethanol imports, is in the midst of setting up ecotourism properties, which will be managed under the Lanka Sugar brand.

"There is a great opportunity here. There are many who are interested in studying sugar cane plantations, who would want to spend some time in the plantations, visit factories and have a firsthand experience.

The location is breathtaking and we are certain there is immense potential for us to develop the site as an ecotourism location. The ecotourism space is booming and we want to be part of that," LSCPL Chairman Janaka Nimalachandra told Mirror Business during an interview.

Plans have been drawn to develop three resort-type properties in total, one in Sevenagala and two in Pelwatte, where the land extent is of about 10,000 acres and
25,000 acres.

According to Nimalachandra, the first of the three properties has already been developed in Sevenagala and will be unveiled within the year.

He said that the property would first be opened to local tourists, as there is already a growing demand.

While the property aims to deliver to its guests the "village experience", a camping site will be added as well to attract adventure tourists.
With regard to the investment pumped into the new venture, Nimalachandra said that the project is executed with the resources of LSCPL only.

"We are doing it all by ourselves using the existing materials available in our lands. There is no big investment going into this as the thought behind this project is to keep things as natural as possible," he said.

In 2020, LSCPL recorded a net profit of Rs.1,360 million, which is considered to be the highest achieved by the company in the