---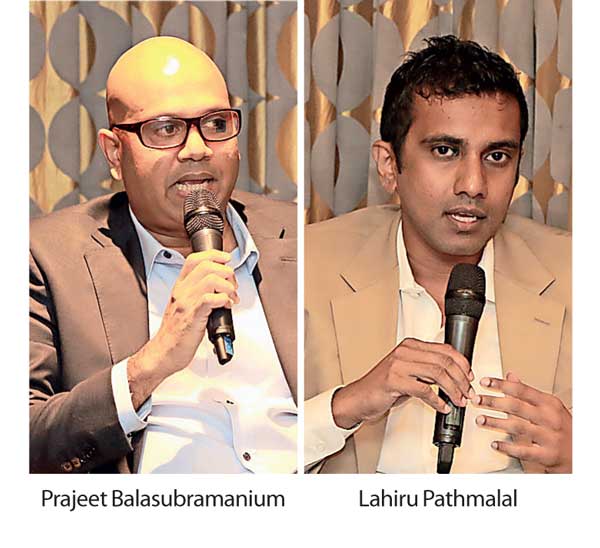 By Chandeepa Wettasinghe
Stakeholders in the start-up scene recently called on the government to support local entrepreneurs by setting up a one-stop shop and other infrastructure required to create a healthy start-up ecosystem.

"There is no one-stop shop that start-ups could go for at the national level in terms of getting any issues resolved. Most other countries like Singapore, Korea, Dubai, all these places have a good one-stop shop," Blue Ocean Venture Capital General Partner Prajeet Balasubramanium said.

Speaking at a World Bank workshop on innovation and entrepreneurship, he added that the government could also help fund acceleration programmes and incubation centres for start-ups, instead of providing tax cuts, since start-ups don't generate enough revenue to be tax liable for 3-4 years.

He noted that the government could also set up a 'sidecar fund' which would finance start-ups and reduce risks for venture capital and other funding to come in for start-ups not attracting sufficient funding.
"Most of the countries around the world have modeled this ecosystem, where they have a lot of risk capital, and no agendas. When I mean no agendas, all the people who come in are likeminded with the same mindset, same wavelength, and only focus is to help the entrepreneur," he added.

Balasubramanium said that he has sent a letter containing what is required for a start-up ecosystem to the President.
"Hopefully by next month we should have a lot of these things in place," he claimed.
According to a World Bank study, the nascent Sri Lankan start-up ecosystem also has limited understanding of global opportunities, limited experience of scaling up start-ups, underfunded research and development, and no national innovation strategy.

Institute of Policy Studies Executive Director Dr. Saman Kelegama noted that Sri Lanka's export products are for the most part, not competitive, and growth-oriented start-ups are required to create innovative export products.
Takas.lk CEO Lahiru Pathmalal noted that Sri Lanka's foreign exchange laws and labour laws are in 'the dark ages' and are suited for larger organizations, and said that start-ups need laws that allow them to change and adopt to fast changing global situations.
"In terms of start-ups, one of the greatest challenges we have is that, in terms of hiring and firing, in terms of market access, an e-commerce platform allows us to sell our products in international markets, but it's very hard, nearly impossible for the trade to bring funds back to Sri Lanka," he said.
Pix by Damith Wickremasinghe
EDB struggling to draw seed funding for 1,000 start-ups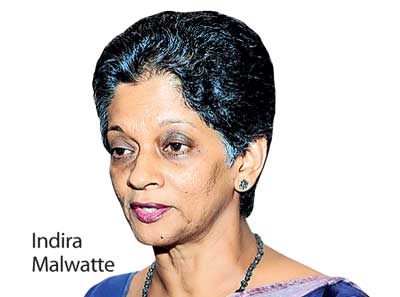 The Export Development Board (EDB) is struggling to attract seed funding for the 1,000 business start-ups that were guaranteed state backing during the last budget.
"Being the Export Development Board, we are struggling with the Ministry of Finance. Although the proposal is good, practically, when it comes to lending that money, nobody wants to take that risk," EDB Chairperson Indira Malwatte said yesterday.

The 2016 budget had called for 1,000 university graduates to be chosen by an expert panel under the EDB based on their business plans, and to provide each of those selected with Rs. 1.5 million in funding through state-banks, with a government guarantee instead of collateral.
"The banks were supposed to give the credit for the start-up companies at a very reasonable rate of interest," Malwatte said.
However, she noted that there are now issues with the state-banks.

"People's Bank has sort of said absolutely no way, but with the Bank of Ceylon, we're negotiating and we're having 40 of these companies meet with the bank next week," she said.
She added that she was hoping some venture capital funds were interested in meeting those who have been shortlisted, and provide some funding. "These are excellent projects, on technology, on IT," she said.
She said that no other government agency had wanted to implement the project, and so it had fallen upon EDB, and not seeing it though would be a shame.
"Because otherwise it will be just another budget speech that was done," Malwatte said.

The proposal was included in the budget to motivate university graduates to start their own companies. Under the past regime, over 100,000 university graduates were provided public sector employment.
The current government also appears to be following in its footsteps, as it is planning to hire around 8,000 graduates this year to serve as Information Officers under the Right to Information Bill.
Policy makers regularly say that most Sri Lankan youth would prefer to work in the public sector or ride 3-wheelers instead of work in the private sector or start their own company.
(CW)