---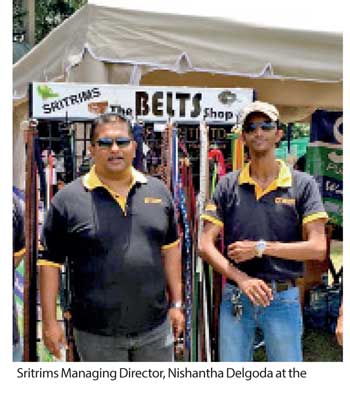 Sritrims celebrated its 21st anniversary recently. A wholly Sri Lankan owned company, Sritrims was established in 1996, and with gradual expansion, fully-fledged operational centers are now active in India, Pakistan, Turkey, Bangladesh, Indonesia, Vietnam, China, Hong Kong, Cambodia and Singapore.

Expressing his thoughts on the landmark anniversary of Sritrims, Nishantha Delgoda, Managing Director, said: "As a leading Sri Lankan company manufacturing and supplying apparel and fashion accessories, we were able to progress in the industry for more than two decades because we continued our business operations in Europe, Middle East and many countries in Asia.

"Apart from our overseas commercial operations, two other key factors which contributed significantly towards our success and excellence were exploring new markets and diversifying our business. As a result of insulating our business by harnessing the potential of unexplored markets and, as a further step, through diversification, we were able to survive the diverse economic setbacks the world had to face from time to time and forge ahead. This paved the way for us to remain ahead of many other companies in the apparel and fashion industry".

Sritrims manufacture apparel and fashion accessories such as buttons, eyelets, grommets, rivets, hooks and bars, metal plates and also webbing, braided, plattered leather, PU, wax coated canvass and all kinds of belts under stringent international quality standards at production facilities in China. The products are procured by reputed suppliers in the apparel and fashion industries in America, Europe including the UK and other countries. Sritrims is a member of the Speed Group of Companies, which also have under its umbrella Speed Water, Speed Motors, Speed Lands and Speed Credit. Speed Group of Companies is the brainchild of Nishantha Delgoda.