---
Airline awarded with Platinum Standard status by APEX Health Safety powered by SimpliFlying
SriLankan Airlines has been awarded the Platinum Standard status by APEX Health Safety, powered by SimpliFlying, following a full independent audit for the airline's efforts in ensuring the highest standards for passenger safety and well-being during air travel, post COVID.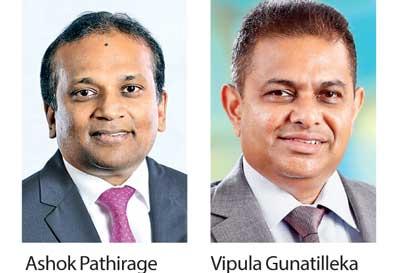 This status recognises airlines that go above and beyond the minimum standards required to rebuild traveller confidence and confirms its commitment to the safety of both its passengers
and staff.

The Airline Passenger Experience Association (APEX) and SimpliFlying have teamed up to create this health safety standard for airlines,
which aims to help the industry by giving airlines a proactive role in the resumption of global travel and in creating a common standard for health safety.

SriLankan Airlines Chairman Ashok Pathirage stated, "The latest recognition awarded to SriLankan Airlines based on an international independent safety audit, is a definitive indication that, with the adoption of the right health and safety measures such as detailed on-board safety, hygiene and social distancing procedures at airports, compliance with the testing and entry requirements of local authorities, SriLankan Airlines stands tall in the aviation industry in its operations under trying conditions of a global pandemic and is a source of pride to Sri Lanka."

Pathirage further stated, "The Platinum Standard status is a timely accolade for SriLankan Airlines at a time when Sri Lanka's borders are reopening for international travel and tourism."

SriLankan Airlines CEO Vipula Gunatilleka said, "From the onset of the COVID-19 pandemic, we have introduced the most rigorous and stringent hygiene and sanitisation procedures both on-board and on-the-ground that is on par with global aviation practices. As the national carrier, SriLankan is keen to lead the recovery of commercial airline operations and renew passenger confidence with passenger well-being as our priority.

The evaluation covered 58 touchpoints across the passenger journey and weightage assigned.

The weightage and touchpoints are reviewed quarterly by a board consisting of medical experts and passenger experience executives from airlines.

The audit spans categories that include testing, tracing, on-the-ground procedures, in-flight measures and even co-branded partnerships that further airline product safety integrity. "SriLankan Airlines' incredible steps for COVID-19 customer safety have placed the airline as the highest-ranked in all of South Asia," APEX CEO Dr. Joe Leader stated. "SriLankan's expansive customer-focused wellness work, both on-the-ground and in-the-air, surpasses the gold-standard for customer safety and definitively met the standards for a Platinum-certified airline." SriLankan Airlines has been working closely with the Civil Aviation Authority of Sri Lanka, Government Medical Officers Association and Health Ministry to make sure it follows the safety guidelines recommended by the World Health Organisation.