---
Clarifying news reports on the purchase of drinking water for its passengers, the State-run airline said no local supplier offered to supply pre-cupped water when the bids were called for the supply of such items.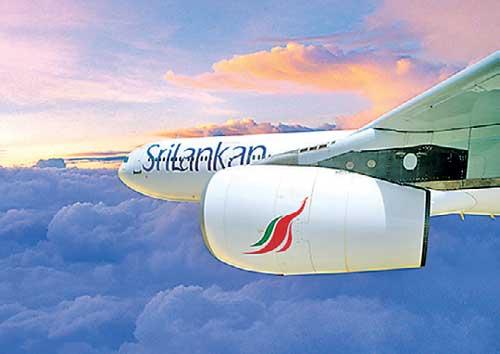 The airline also clarified that the cost per pre-cupped water was AED 0.16146 or Rs.6.96 at the applicable exchange rate despite the news reports indicting a prices of US $ 7.80.
Here is the full statement by SriLankan Airlines: Due to the extensive time taken by cabin crew members to physically pour and serve water to all of the passengers on flights operating on short sectors, most airlines serve either bottled water or pre-cupped water.

The size of a cup is dictated by the specifications of the meal tray used on board, and the half-sized meal tray used on SriLankan's narrow-body fleet, which serve mainly the Middle East and some parts of the Far East, requires a cup of particular dimension to be available.SriLankan Airlines being a state-owned entity follows the Government Procurement Guidelines and the airline placed a tender notice in Sri Lankan newspapers on the 6th and 7th of May 2018, calling for bids from companies in Sri Lanka and overseas to supply the specified item.
No offer to provide pre-cupped water manufactured in Sri Lanka was received for these advertisements. Bids were received from UAE based companies and one from a Sri Lanka based company that offered to provide water from Malaysia.

Desirous of providing patronage to Sri Lankan suppliers, the airline then contacted several other water suppliers in Sri Lanka, but none expressed interest, mainly due to the reason that they did not have the required item of pre-cupped water among their products.

Therefore, one of the UAE based suppliers was shortlisted as having submitted the most competitive bid and the selection was approved by the relevant Procurement authority.

The cost per pre-cupped water was AED 0.16146, or Rs. 6.96 at the applicable exchange rate at the time. Thus, the allegation of purchasing pre-cupped water at the rate of US $ 7.80 is incorrect.

SriLankan Airlines being a socially responsible organisation has been implementing many green initiatives to minimize damage to the environment and the reduction of the usage of plastics on board is one such initiative.

A decision was taken by the management to discontinue pre-cupped water once the stocks in hand were exhausted.