---
Expects revenue to recover to 75-80% of pre-crisis levels by end-2021
Receives US$ 150mn from govt. this month out of US$ 500mn pledged
Plans in motion to reduce workforce to 5, 000 from 7, 000
Eyes new routes next year including Sydney, Seoul, Kathmandu and some European cities
Seeks to triple or quadruple airline's freight volumes over the next two years
Preparing request for proposals (RFP) to procure first two freighters
THE NATIONAL: National carrier SriLankan Airlines sees a recovery to pre-pandemic revenue levels by the end of next year as COVID-19 vaccines roll out globally and its home country loosens air travel restrictions, its chairman said.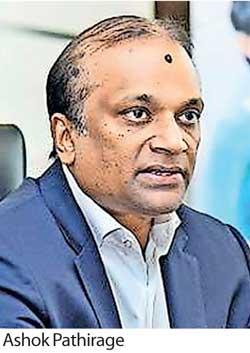 The State-owned airline's revenue should recover to 75-80 percent of pre-crisis levels by 2021-end as the Indian Ocean nation plans to reopen its international airports for travellers next month, Ashok Pathirage told The National.
The carrier aims to return to profitability by 2022.

"We think the worst is in the past now and we can look forward to gradual improvement in aviation, travel and tourism," Pathirage said in a phone interview.

"The vaccine is great news for all of us ... hopefully it will release restrictions and people will have confidence to travel again."

The optimistic outlook comes as global carriers are facing the worst crisis in the history of aviation as the COVID-19 pandemic decimated air travel demand. Airline bankruptcies are on the rise with the industry set to lose an estimated US$157 billion across 2020 and 2021, according to the International Air Transport Association (IATA).

To help its flag carrier weather the crisis, Sri Lanka's government pledged US$ 500 million in financial aid, of which US$150 million was disbursed this month, Pathirage said. The rest of the funds will be disbursed over two years.
"With COVID, we have taken a fairly large hit, so this is to support our cash situation," he said, without providing details. "The government realises the airline is important to develop the country as a tourist destination."

Governments around the world have disbursed some US$ 173bn in aid to their cash-strapped airlines, according to IATA.

SriLankan Airlines, which recorded about US$ 70 million a month in revenue pre-crisis, is currently making about 30-35 percent of that, the chairman said. He expects a recovery to 40 percent of pre-COVID revenue levels in December on higher demand for repatriation flights and air cargo.

Sri Lanka's government is expected to re-open its international airports for visitors in January after a shutdown since March when the first local coronavirus case was detected.

"That is very positive news," Pathirage said. "But from an airline perspective, we don't expect business to jump-start. It's a gradual process and we need to start marketing. With the vaccine, tourists will be more confident. We need to wait and see."

Tourism is vital for the island nation, which attracted around 2 million visitors last year and the industry contributes about 11 percent of its gross domestic product. Sri Lanka has imposed strict rules to curb the spread of the virus.
By Thursday, it had recorded more than 30,000 COVID-19 cases and 144 deaths, while 21,800 people have recovered, according to Worldometer, which tracks the spread of the virus globally.

"If you want to bring passengers, no one will quarantine for 28 days, we have lobbied the government and health regulators to come up with something practical without compromising on health and safety standards," Pathirage said.

IATA has called on governments to adopt pre-flight COVID testing instead of demand-stifling quarantine measures.
Sri Lanka's government is yet to announce the required health measures to reopen its borders to international travelers, but Pathirage said an ideal scenario would entail PCR testing before and on arrival, a seven-day quarantine period and another test before release.

SriLankan Airlines is currently operating a limited number of passenger flights using 70 percent of its all-Airbus fleet of A330s, A320s and A321s, while the remaining 30 percent of aircraft are still grounded.

To preserve cash and control costs, the airline re-negotiated its aircraft leasing contracts, leading to savings of about US$150 million over the next five years, the Chairman said.

The carrier offered 500 employees a voluntary retirement scheme a week ago, after ending the use of outsourced and contract workers, he said. This will reduce the workforce to 5,000 from 7,000.

"After COVID, SriLankan Airlines will be in much better shape to return to profitability," he said. "Our plan is to make money by 2022."

The operator is planning new routes next year to Sydney, Seoul, Kathmandu and European cities, the Chairman said. It is seeking to resume flights into India, one of its key markets, and increase frequencies to Dhaka.

In terms of cargo, the airline is seeking to triple or quadruple its freight volumes over the next two years to reduce reliance on passenger operations, Pathirage said.

To drive its cargo expansion, the airline is preparing a request for proposals (RFP) to procure its first two freighters, he said.

"There's so much cargo business at the moment. Exports have picked up, so there's huge demand and we want to help the national economy," he said. "One lesson learnt from COVID is not be completely dependent on passenger business and to look for other alternatives."

In the longer term, the carrier plans to become a regional hub in Asia with a larger fleet and an expanded airport at its Colombo base, Pathirage said.

Opportunities lie in boosting traffic from India and ferrying them, via Colombo, to Far East destinations such as Singapore, Australia and China, he said, but acknowledged competition from long-haul Gulf giants such as Emirates.

Tapping into Sri Lanka's substantial tourism potential is another growth opportunity.

"We will look at how to reshape SriLankan into a very strong regional carrier competing with the best," Pathirage stressed.