---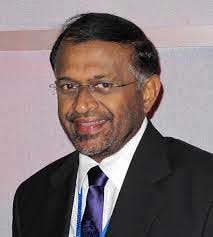 Dr. Preethi Wijegoonewardene was unanimously elected as Chairman of MRCGP International South Asia, at its board meeting held in Karachi recently.

Dr. Wijegoonewardene is a well-known senior family physician in Sri Lanka and has been involved in teaching family medicine in three Faculties of Medicine in Colombo, Kelaniya and Sri Jayewardenepura, in the extended faculty up to date. He was also active in the Family Medicine Board (Post Graduate Institute of Medicine (PGIM) Colombo) till 2012.

He was the President of the Sri Lanka Medical Association (SLMA) in 2002, College of General Practitioners of Sri Lanka from 2004 to 2007.

Dr. Wijegoonewardene was elected the President of the World Organisation of Family Doctors (WONCA) for MESAR (Middle East South Asia region) from 2007 to 2010 and again as the President of WONCA-South Asia from 2010 to 2013. He was awarded the Honorary Fellowship of the Royal College of General Practitioners of UK in 2008.

He is Chairman of the MCGP Board of the College of GP's Sri Lanka, has been examiner for the PG exams in the PGIM (till 2013) and the CGPSL and the MRCGP INT (SA) to date.

He has been invited guest speaker at many international and local conferences. He was awarded the 'Outstanding Leadership in Family Medicine-Lifetime Award'- title by the College of GP's in 2011. He is also the Patron of the South Asian Primary Care Research Network (SAPCRN). He is recognized as a man of stature in the field of family medicine in the South Asian region.