---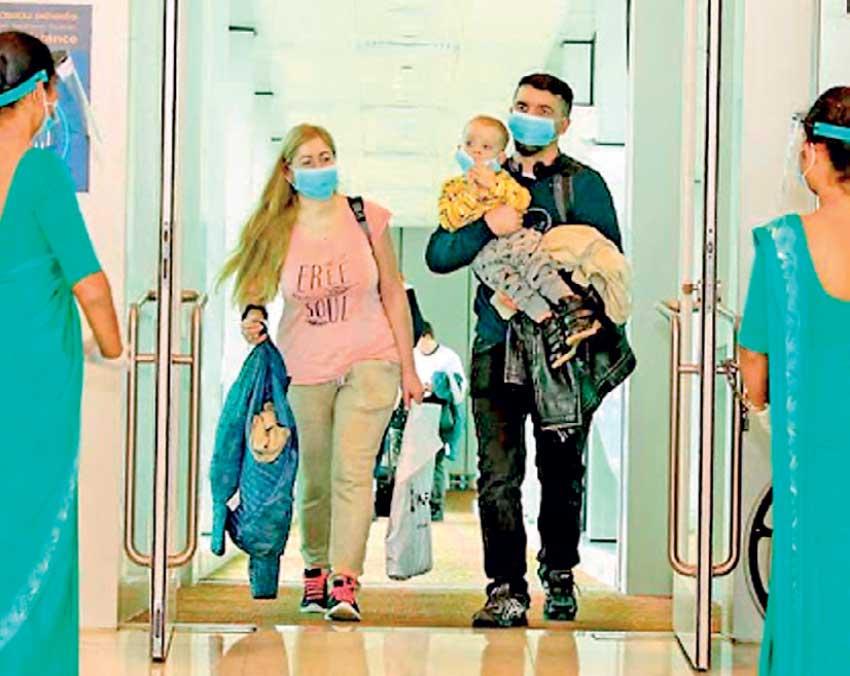 4,581 tourist arrivals in March
Month-on-month arrivals expand by 36%
Kazakhstan emerges as leading source market
Sri Lanka is witnessing a slow yet steady increase in the number of international visitors entering the country, as the month of March welcomed 4,581 tourists, bringing the total number of arrivals for the first quarter
to 9,629.

While the arrivals increased by 36 percent from February, a decline of 93.6 percent is witnessed when compared with the number of visitors having entered the country during the corresponding month of the previous year.

The cumulative figures for the first quarter (1Q21) also showed a year-on-year (YoY) contraction of 98.1 percent, with over 507,311 tourists having visited the country during the same period.

According to the Sri Lanka Tourism Development Authority (SLTDA), the figures reflect the unprecedented health, social and economic crisis caused by the outbreak of the COVID-19 pandemic.

In terms of regional source markets, Europe became the largest contributor in March by accounting for a 76.1 percent of the total tourism traffic to Sri Lanka. Asia and Pacific accounted for 13.9 percent of the total traffic, while Americas accounted for 6.9 percent. "In comparison to March last year, all regions have recorded a decline in arrivals. It is noteworthy that arrivals from Kazakhstan and Iran have recorded a growth in comparison to March 2020," the SLTDA said. Country wise, Kazakhstan topped the list of the leading five tourist generating markets for March and was closely followed by Germany, the United Kingdom, Ukraine and China.
The SLTDA stated that the increased tourist arrivals from the Central and Eastern European countries could be partly owing to the pilot project carried out from December 28, 2020 by the Sri Lankan government. "This has resulted in Kazakhstan and Ukraine moving into the top positions of the main source markets," it said.

The SLTDA added that the presence of countries from the Americas, Western Europe and South Asian regions among the top source markets indicates the gradual revitalisation of the tourism industry in Sri Lanka.