---
REUTERS: Sri Lanka will aim to attract US $50 billion of mostly foreign investment in the next five to 10 years to help develop its infrastructure, Prime Minister Ranil Wickremesinghe
said this week.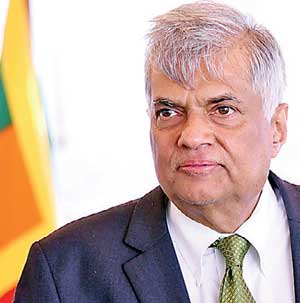 He said that after completing an International Monetary Fund stabilisation programme last year, the government would focus on development, using the island's strategic location in the Indian Ocean and devices like new industrial zones to draw investment.
"The aim is to create a US $4 billion new market for exports with (free) trade agreement from India, China, and Singapore. We are focusing on electronics, information technology services, tourism," Wickremesinghe told reporters in Colombo.
He said the 'bulk' of the investment would have to come from foreigners - principally Japan, China, Korea, India, Singapore and some from the Middle East - and that he expected offshore investments of US $2 billion to US $3 billion this year.
The government has already announced plans to incorporate a financial centre into a US $1.4 billion luxury property development project near the main port in Colombo built with money from China Communication Construction Company (CCCC).
An economic and technology cooperation framework agreement with India and a free trade agreement with China and Singapore are expected to be signed this year, he said.
In his 2015 election campaign, Wickremesinghe promised to create one million new jobs in the five years to 2020.
Sri Lanka's economy is still recovering from a debt and balance-of-payments crisis hit last year, although an economic reform programme is in place as required by the IMF when it extended a US$1.5 billion, three-year loan. Political risks stemming from the unlikely coalition between President Maithripala Sirisena's centre-left Sri Lanka Freedom Party (SLFP) and Wickremesinghe's centre-right United National Party (UNP) have also weighed on investor sentiment, although Wickremesinghe dismissed those concerns on Wednesday.