---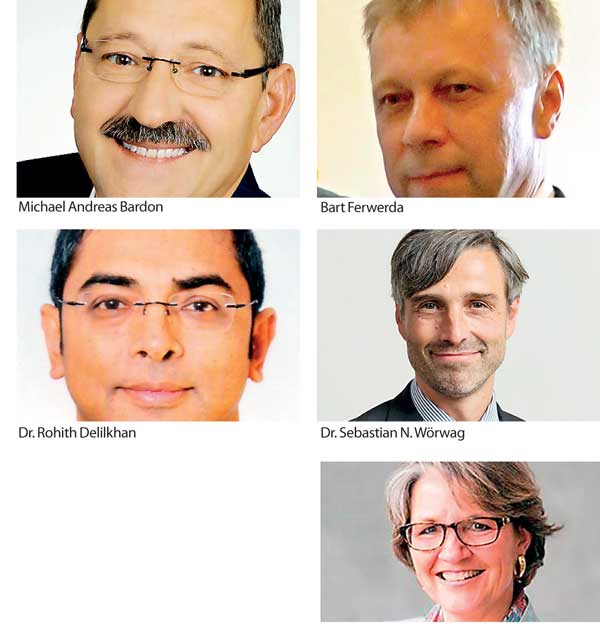 The Swiss Institute of Hospitality & Banking opens today in Sri Lanka, with Tourism Minister Amaratunga in attendance. The institute, which will focus equally on both industries but each in their own way, as the needs of the two industries do differ, will be headed by Dr. Rohith Gerald Delilkhan.
"The tourism industry is suffering from a lack of qualified staff at all levels as well as suitable qualification frameworks, clearly demonstrated by the recent THINC conference. The banking industry is changing but does not suffer from the same demand issues the tourism industry has. Here we want to enable Sri Lanka and Sri Lankans, who have always been amongst the best financial industry specialists, to rise to the top of the world, where they belong," said Dr. Delilkhan.

The Swiss Institute has its headquarters in St. Gallen, Switzerland, from where it has run world-leading training and development programmes in many different countries and regions of the world. As an organisation, the Swiss Institute's approach is both collaborative and humble.
"Just like people in life organisations never stop learning, and for this reason, one of our key mantras at the institute is collaboration and we will work with all interested parties in Sri Lanka to make this project a success."

Some of the key personnel involved in the Swiss Institute are Swiss Institute CEO Dr. Rohith Delilkhan, Swiss Institute Deputy CEO Michael Bardon, Academic Council Chairman Dr. Sebastian Wörwag, BBZ Academy for Banking in Switzerland Head of International Business Development and IWMSDB Chairwoman Andrea Kuhn-Senn, Key Advisor and former Aman Resorts Chairman Adrian Zecha and Key Advisor and Resplendent Ceylon CEO Dominique Nordmann.