---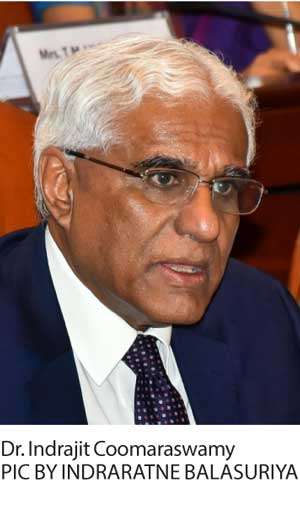 Sri Lanka's ongoing loan programme with the International Monetary Fund (IMF) has met with delays due to the current political crisis prevailing in the country, Central Bank Governor Dr. Indrajit Coomaraswamy said.

"On October 26th, there was staff level agreement, which means the Government of Sri Lanka was able to agree on a programme which satisfied the IMF. From that point, the path would have entailed the IMF staff presenting a paper somewhere around mid-November and the government and the IMF were to meet on the first week of December. That was the path. Clearly that has got delayed now," Dr. Coomaraswamy told reporters in Colombo last Wednesday.

He said the IMF now wants to see whether the government in place would want to change any of the elements what had been agreed on October 26th.
The IMF Executive Board concluded Article IV consultation and completed the fourth review under the Extended Fund Facility (EFF) agreement with Sri Lanka last June, approving a US$ 252 million disbursement.

The total disbursement under the 3-year, US$ 1.5 billion EFF approved in 2016, currently stands little over US$ 1 billion.