---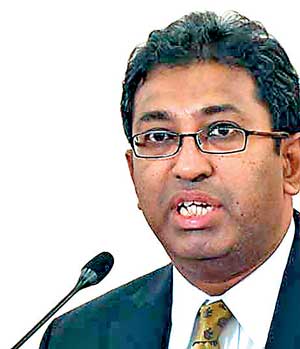 Sri Lanka applied to regain the Generalized System of Preferences Plus (GSP Plus) facility from the European Union (EU) yesterday amid the EU's journey into the unknown following the Brexit. " A l l t h e documents are ready and we will be applying within a matter o f h o u r s , " Foreign Affairs Deputy Minister Dr. Harsha de Silva told Mirror Business yesterday afternoon.
Continuing the trend of exhausting their investors, the AGM rush for entities listed on the Colombo Stock Exchange continues in 2016. Fifty five AGMs and one EGM of publicly listed companies have been scheduled for the period between June 27-30.
This would make it extremely difficult for investors with a wide range of investments in the bourse to attend proceedings of AGMs that they wish to. This appears to be somewhat better than the situation last year, where 45 AGMs were held between June 29-30. However, there appears to have been no regulatory intervention despite the issue constantly being brought to the attention of the Securities and Exchange Commission.
Leader in white goods retailing, Singer Sri Lanka PLC this week bought further into its sewing machines manufacturing subsidiary—Singer Industries Ceylon PLC— further consolidating its controlling stake in the latter. According to a filing to the Colombo Stock Exchange, on June 27, Singer Sri Lanka bought 59, 753 shares or 1.56 percent stake in its subsidiary for Rs.11.6 million increasing the stake to 86.89 percent. This week's deal valued Singer Industries' share between Rs.193.0 and Rs.195.0, lower than Rs.206 it paid on January 04 to buy 83.55 percent stake in the company from Singer (Sri Lanka) B.V. in a deal which changed the parent company. Sri Lanka to impose capital gains tax on stocks: Minister AGM rush this year too as usual MORE ON P7 MORE
Sri Lanka currently enjoys the low tariff GSP facility, since it lost the tariff free GSP Plus facility in 2010 following allegations of war crimes committed during the latter stages of the civil war. Finance Minister Ravi Karunanayake had said that Sri Lanka would save US$ 1.9 billion in tariffs once it regained GSP Plus. Dr. de Silva noted that the result of the application is likely to be known in "6 months, plus, plus".According to EU trade laws, the European Commission evaluates a GSP Plus application for 6 months. Following the evaluation, the European Commission would forward the application, together with its recommendation to the EU Parliament, where a debate on the application can last between 2-4 months, before the EU decides whether to admit a country into the GSP Plus programme.
EU Ambassador David Daly recently told Mirror Business that Sri Lanka will only enjoy the GSP Plus facility for the next 3 years, if the country keeps up its current trend of growth and enters the upper middle income bracket next year. "We realise that statistics go up and down sometimes, so GSP Plus will end only if a country has remained in the upper-middle income bracket for 3 consecutive years," Daly had said in the sidelines of the EU lifting Sri Lanka's Fisheries Ban. A question that had arisen was whether Sri Lankan business would be able to regain markets it had lost for the past 5 years within such a short period of time, since more competitive exporters had filled the void. "We are hopeful," Dr. de Silva said. Daly had noted that Sri Lanka's quality of produce would be a key factor in regaining its markets fast. Even if Sri Lanka regains GSP Plus within the first half of 2017, the macroeconomic fractures that are threatening to form in the EU following Brexit may have an adverse impact on demand in the continent.
Further, following the official enactment of Brexit—likely to happen within the next 2 years— Sri Lanka would have to put in place a separate trade agreement with the UK, since it makes up approximately US$ 1 billion, or 10 percent of Sri Lanka's export revenue. Sri Lanka's exports to the UK declined 7.8 percent year-on-year in 2015. Exports to the EU declined 13.47 percent year-on-year to US$3.02 billion, or 28.8 percent of export revenue. Dr. de Silva had said earlier this week that Sri Lanka would begin negotiations with the UK to implement a new trade agreement.