---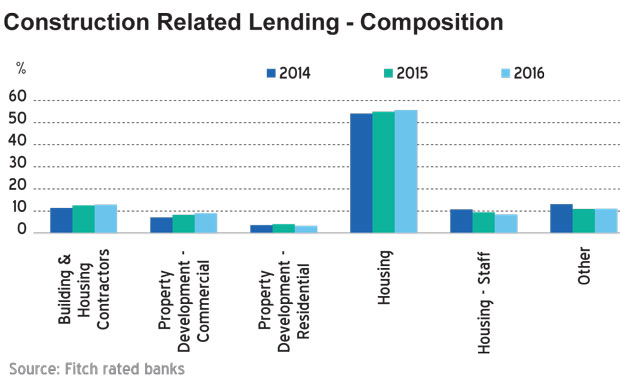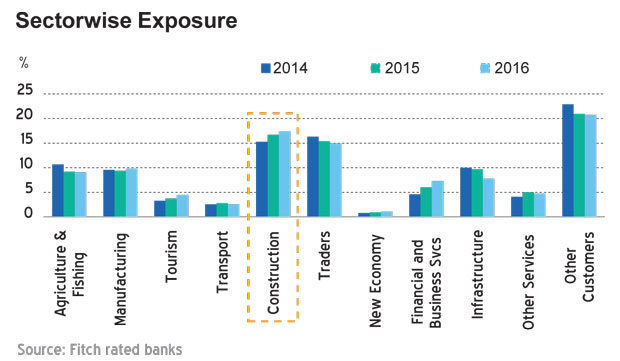 In what appears to be an interesting revelation, Sri Lankans are seen increasingly borrowing to meet their housing needs defying the rising borrowing costs, as they seem to perceive more value in the money spent on a long-term asset created today than a deferred spending.
An analysis of the sector-wise exposure of bank lending during the three years to 2016 by Fitch Ratings Lanka showed the share of lending for housing has reached almost 60 percent of the total construction-related lending. Sri Lankans borrowed heavily during 2015 through early part of 2016, making most of the artificially low interest rate regime and many invested in long-term assets such as housing, which also comprises of purchasing of land and investing in apartments.
When the people's incomes grow as the country graduates to the middle-income status, people invest in quality housing while the demand for apartments goes up with increasing urbanization as most of the economic opportunities are still centred in the Western Province. Meanwhile, the recent fears of a property market bubble, particularly in the high-end apartment sector, due to a possible glut in apartments, have put some quarters on a wait-and-see mode.
Fitch Ratings shrugged off such fears as there is a plenty of demand for affordable housing but cautioned of 'ghost projects' in the luxury apartment segment if the developers continue without strong pre-sales.
Lending to high-rise apartment complexes is twofold— one is to part fund the construction and other is to invest in an apartment unit.
Lending to residential properties still remains relatively insignificant with less than 5.0 percent of the total construction lending.
However, the Central Bank said it is closely monitoring the banks' lending for construction and housing, particularly for high-end apartments before imposing any macro-prudential limits if a need arises.
In Sri Lanka, construction-related lending accounts for about 17.5 percent of the total lending by the banks. This makes construction the single biggest sector the Lankan banks are exposed to.
With the rising interest rates, taxes and the inflation, the banks are seeing increasing non-performing loans as the borrowers find it challenging to service their loans when their incomes are pressured and the borrowing cost goes up.