---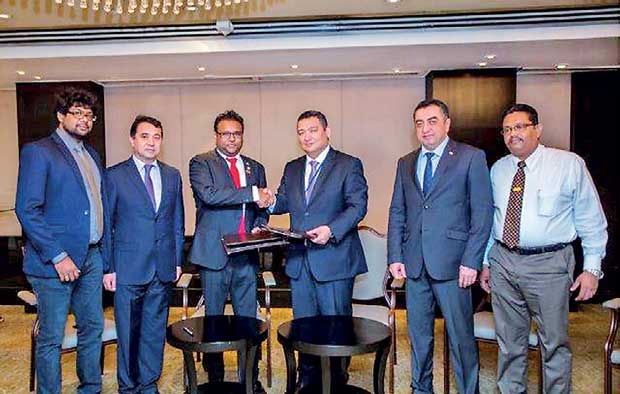 "Sri Lanka is an extremely hospitable country. This is reflected through the warm smiles and welcoming nature of the local people, which is often a rare sight elsewhere in the world," said Tajikistan Minister of Economic Development and Trade, Nenatullo Khikmanllozoda.
"Sri Lanka is also a nation famed for its scenic beauty and excellent tourist services. Thus, it is an ideal destination for most holidaymakers. I believe that promoting bilateral relations between Sri Lanka and Tajikistan will be mutually beneficial forboth countries," Khikmanllozoda added. The envoy made these observations during a discussion with Ceylon Chamber of Commerce (CCC) President Dr. Amila Kankanamge, during his visit to Sri Lanka recently with Tajikistan President Emomali Rahmon.
During this visit, the Tajikistan representatives held bilateral trade discussions and signed a number of MoUs with the Sri Lankan government and the local business community. The President of CCC and the Trade Minister of the Republic of Tajikistan also signed a MoU as a first step towards promoting collaboration between Sri Lanka-Tajikistan business chambers.