---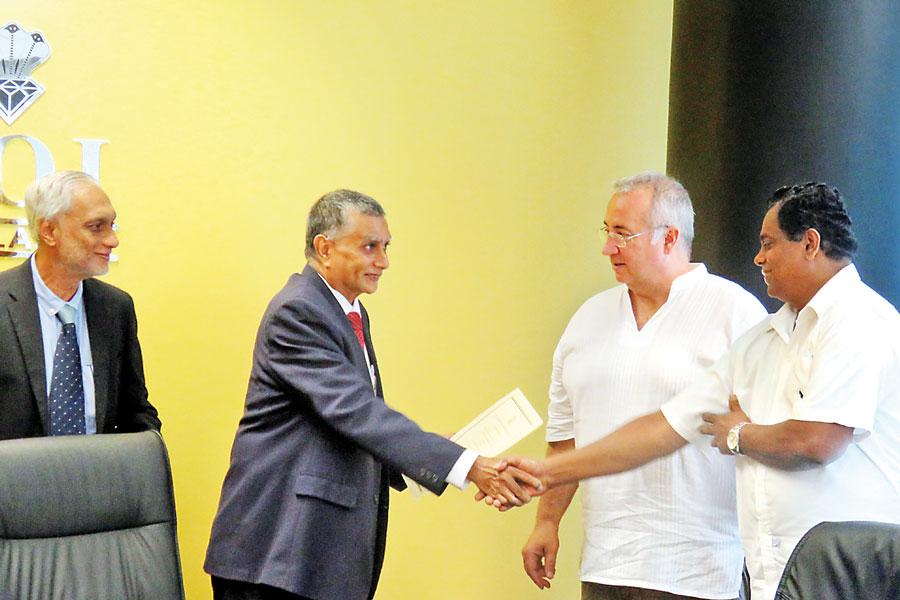 Acting BOI Chairman Anil Amarasuriya presenting the agreement copy to investor
A Spanish investor has signed an agreement with the Board of Investment (BOI) to construct and operate 43 luxury cabanas in Palatupana, Yala.

The investment agreement worth US $ 1.6 million for this project was signed by Acting BOI Chairman Anil Amarasuriya and investor Narcis Clavell.

BOI board member Nihal Samarappuli and a director of the project company, Putus Brother's Sustainable Developments (Private) Limited, Jagath Wickramage were also present during the agreement signing.

"Initially 15 of these cabanas, which could be considered 4-star luxury, would be built. All cabanas would have an individual swimming pool and also a sea view," Clavell and his partner Wickramage stated.
They also said the project will be carried out taking into consideration all eco- friendly and sustainability norms.

"I would like to encourage all investors and any other visitor to the island and tell them that Sri Lanka is indeed a wonderful opportunity for investors worldwide. It is important that this positive message is sent out, so that the true potential of the country is well known to all," stressed Clavell.

"The recent problems are in my view temporary, and in the long-term the country will emerge as an attractive hub for tourism and investment," he added.