---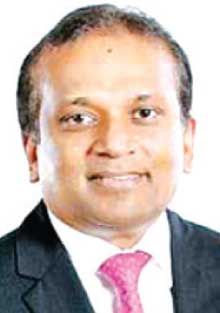 The diversified conglomerate, Softlogic Holdings PLC saw its March quarter net profits declining 42 percent to Rs. 135 million or 17 cents a share from the same period last year amid moderate growth in revenues but higher distribution and finance costs took toll on the performance, the group interims showed. Softlogic Group, which has interests in many industries, saw most of its business units performing well except the healthcare sector which took a dip in the quarter but emerged well at the close of the financial year. This reflects the higher disposable incomes and consumer demand prevailed during the period. But the automobile unit still remains in red.

The tax expense also dented the bottom-line as the corporate taxes rose by 120 percent year-on-year (yoy) to Rs.268.6 million. The profit before tax was Rs.784 million, down by 6 percent yoy.
But the operating profit was up by 66 percent yoy to Rs. 1.65 billion. The distribution expenses almost doubled to Rs.691.4 million from Rs.376.7 million a year ago.

The net finance cost went up by 44 percent yoy to Rs.699 million. The group is highly leveraged with a debt-to-equity ratio of 2.7 times. The group's operating profit is 3.7 times larger the finance cost – interest cover. Meanwhile, the group's information technology unit increased its after tax profit by as much as 450 percent yoy to Rs.73.2 million while the top-line increased by 12.5 percent yoy to Rs. 3.6 billion.
The leisure and property business expanded its profit by a massive 574 percent yoy to Rs. 157.1 million on a revenue of Rs.351.7 million, up 19 percent yoy.
The retail unit, the group's largest, increased its bottom-line by 265 percent yoy to Rs. 36.9 million while the revenue rose by 18 percent yoy to Rs.4.5 billion. The group's automobile unit saw its losses increasing to Rs.100.4 million from Rs. 38.3 million. The revenues however rose by 15.4 percent yoy to Rs. 197.6 million.

The group's financial services segment saw its bottom-line increasing by a strong 47 percent yoy to Rs.336.7 million on a revenue of Rs.2.6 billion, up 24 percent yoy. The healthcare services segment, which houses Asiri Hospital chain, saw its profits declining by 51 percent yoy to Rs.345. 1 million. The revenues however rose by 18 percent yoy to Rs.2.6 billion.

Meanwhile, Softlogic group for the year ended March 31, 2016 increased the net profit by 22 percent to Rs. 675.8 million or 87 cents a share. The group top-line rose by a strong 42 percent to Rs.56.1 billion.

The Group Chairman and Managing Director Ashok Pathirage held 46.82 percent stake in the company by end March while the state controlled private sector pension fund Employees' Provident Fund held a 0.93 percent stake being eighth largest shareholder.