---
Access Engineering PLC reported stellar financial performance for the three months ended March 2021 (4Q21), due to the heavy demand for construction materials led by asphalt, for which the company commands the market leadership.

The group specialising in civil engineering work reported revenues of Rs.7.59 billion for the quarter under review, up 27 percent from the same period in 2020.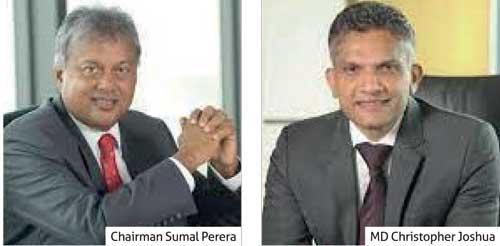 The group saw a substantial increase in sales of construction-related materials, which offset the revenue slippages seen in the other business segments such as construction, property development and automobile sector.

The demand for asphalt was primarily driven by the rural road network development plans of the country along with the Asian Development Bank and World Bank-funded road development programme, Access Engineering said.
During the financial year ended in March 2021, the construction materials segment amounted to 26.7 percent of the group's top line, while the core construction segment accounted for 54.3 percent of the
total revenues.

Meanwhile, in expanding its construction heft, Access Engineering in January 25, 2021 bought 50 percent shares of Lanka AAC Private Limited, which engages in the business of manufacturing Autoclaved Aerated Concrete (AAC) blocks, a light weight brick used in the construction industry in Sri Lanka. Access Engineering paid Rs.131 million for the stake.

Among the key construction projects executed by the group during the quarter are: Orugodawatta Housing Project, Anuradhapura Water Supply Project, Bluemendhal Housing Project, Nanotechnology Building Project, Nittambuwa Pasyala Road Project, Stadiumgama Housing Project and Elliot Place Building Project.
During the quarter, the group also commenced the preliminary work of the BIA piling project and design development of the multi-story car park project in Union Place, Colombo 2.

Meanwhile, the group's property development segment also began to generate incremental revenues from the pre-sales at Capital Heights Rajagiriya and Marina Square Colombo, the group's main mix development projects currently underway.

"At the end of the FY 20/21, Capital Heights Rajagiriya was approximately 92 percent completed. The project is expected to be handed over to the owners during 21/22 FY. Marina Square Colombo is in the process of completion of structural works up to the podium levels," Access Engineering said.

The business and commercial leasing sector represented by its namesake, Access Tower I and II, experienced a good occupancy too.

Meanwhile, its automobile segment represented by Sathosa Motors PLC, the authorised agents for Isuzu vehicles, performed poorly, due to restrictions on vehicle imports but "the workshop operations and sale of spare parts showed a good improvement".

The group reported earnings of 89 cents a share or Rs.890.5 million for the quarter under review, compared to a loss per share of 13 cents or Rs.133.2 million in the corresponding period last year.

For the financial year ended in March 2021, the group reported earnings of Rs.2.17 a share or Rs.2.2 billion, compared to 98 cents a share or Rs.979.2 million.