---
Consumer durables giant Singer Sri Lanka PLC is currently negotiating the construction of new production facilities at the Board of Investment (BoI) industrial zones as part of the group's long-term strategic plans, a leading official said.
"We're looking at some new production facilities at BoI zones. They will mainly be for product expansion in furniture and washing machines," Singer Group CEO Asoka Pieris told
Mirror Business.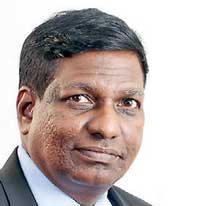 He said that it is too premature to estimate the investment size or the production capacities of the conceptualized facilities, since discussions with BoI are still in their early stages.
"We haven't finalized anything yet because this is for the long-term," he added.
The group's home appliance sales increased to Rs.15.76 billion in 2016 from Rs.12.74 million year-on-year (YoY), while the furniture sales increased to Rs.2.36 billion from Rs.1.98 billion YoY and the sewing machine segment sales increased to Rs.3.22 billion from Rs.2.95 billion YoY. Singer Sri Lanka, which produces furniture and engages in retail operations for the group, recently became the parent company of both refrigerator and washing machine manufacturer, Regnis (Lanka) PLC and sewing machine production unit, Singer Industries (Ceylon) PLC, under an internal restructuring programme. Singer Sri Lanka has its furniture production facility in Piliyandala, while the Regnis and Singer Industries manufacturing facilities are located in the adjacent town of Ratmalana. Singer recently revamped Regnis' refrigerator manufacturing facilities, which increased production of its GEO and ECO refrigerators by 20 percent.