---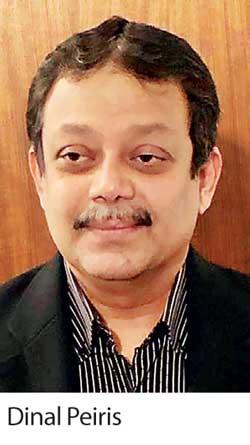 Singapore-based international investment house Comcraft has acquired majority stake in Merbok MDF Lanka (Pvt) Ltd., a leading MDF board manufacturer in Sri Lanka.

Considered as one of Sri Lanka's largest factories, Merbok MDF Lanka's plant is situated in Horana and produces in excess of 10,000 m3 of high quality MDF boards.

Currently, the primary export markets for the MDF boards include India, Pakistan, Middle East and Australia.

Comcraft has been investing in Sri Lanka for the past 35 years. Some of Comcraft's significant investments in Sri Lankan companies are the investments in Lanka Aluminium Industries PLC, Metecno Lanka (Pvt) Ltd., Mainetti Lanka Pvt. Ltd.—the world's largest manufacturer of clothes hangers—ACME Printing & Packaging PLC, CIC Agri Businesses (Pvt) Ltd., and several other privately held companies manufacturing mostly steel and aluminium products.

"As a significant longstanding investor in Sri Lanka, Comcraft clearly appreciates the resilience and the potential that Sri Lanka has to offer. They have reiterated their commitment by making this large investment in Merbok MDF Lanka," said Dinal Peiris – Chairman of Merbok MDF Lanka and Managing Director of the Lanka Aluminium Group, which represents Comcraft in Sri Lanka.
"Our product quality is quite special and this allows us to export to traditional MDF manufacturing countries such as India and Pakistan. We are also planning to diversify into the manufacturing of value-added products such as furniture, mainly targeting the export market," he added.

Merbok MDF Lanka is also the only manufacturer of high-density shutter boards in the region, which is widely used in the construction industry. Impervious to moisture, shutter boards can be reused as shutter in the construction industry.

MDF boards are used for a variety of applications ranging from the manufacture of furniture to interiors of many apartments and offices. The high density and meticulous production techniques used by Merbok MDF Lanka makes its products less prone to damages caused by moisture and water due to its impervious nature.

Currently, the company exports approximately 70 percent of its production and sells 30 percent to the local market which are distributed island wide through a few selected companies.
Following the acquisition, Merbok MDF Lanka also intends embarking on a large-scale solar panel power generation facility and has already reduced its reliance on fossil fuels by over 90 percent using biomass as fuel.

Merbok MDF Lanka (Pvt) Ltd., which was a BOI venture, has now signed a supplementary agreement to suspend the provisions of the original agreement to allow the company to sell more to the local market.

The newly constituted director board includes Dinal Peiris, Dr. Jayantha Swaminathan, Max Norris and Robert Kokshroon.