---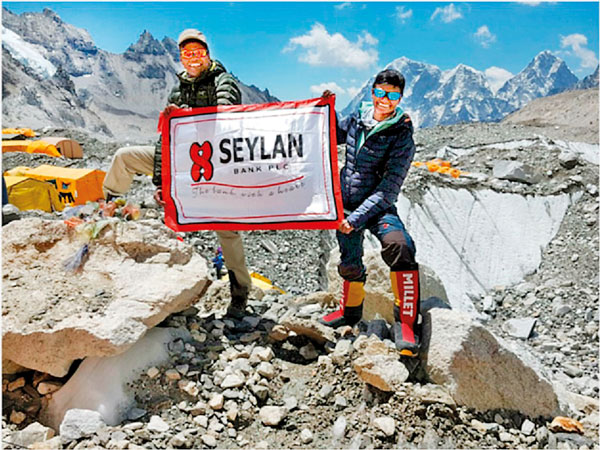 The mountaineering duo with the Seylan flag during their expedition
The triumphant mountaineer Jayanthi Kuru – Uthumpala reached the summit of Mt. Everest, which towers 8,848m above sea level on May 21, 2016, to become part of a group of elite mountaineers from around the world to have completed this stupendous feat.

Her partner Johann Peiris close behind, making his way to the top of the giant peak.
Seylan Bank is proud to have powered their journey to the pinnacle by sponsoring the two Sri Lankan adventurers.

As a bank that spearheads Sri Lanka's banking sector, the bank has similarly grown from strength, surmounting challenges and achieving milestones steadily to reach the zenith in the industry.