---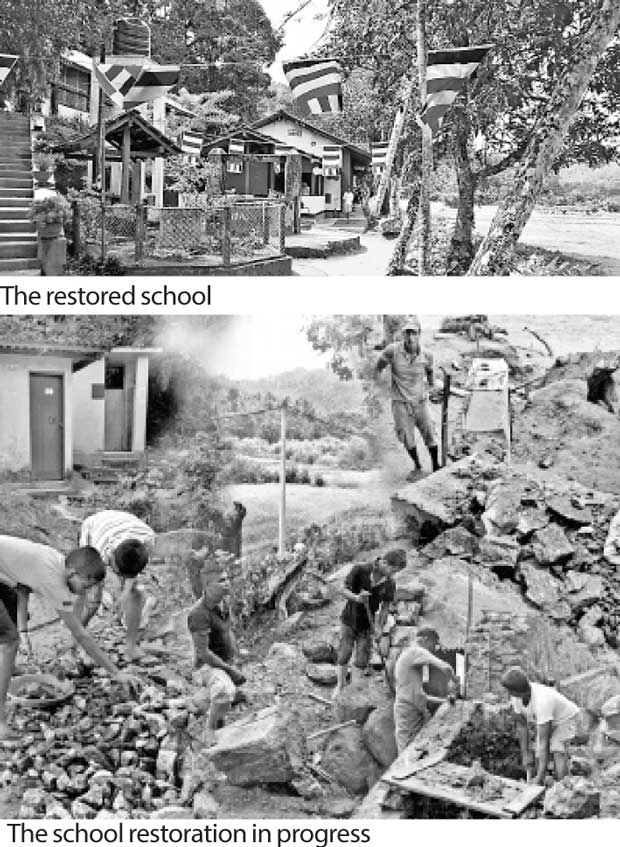 Serendib Leisure Management Ltd stepped to the aid of the flood-affected community of Neboda, Kalutara by refurbishing the Kudaligama Maha Vidyalaya that was badly damaged during the devastating floods which affected many parts of Sri Lanka in May last year.

The Kalutara district was one of the most affected areas out of over 14 districts impacted by the floods and landslides that resulted from heavy rainfall in the South Eastern parts of the island. With hotels of its chain located in the vicinity, Serendib Leisure Management initiated a project to help rebuild Kalutara and bring relief to its community in the wake of the destruction.

Upon assessing the damage, it was brought to the attention of Serendib Leisure by the Government Agent (GA) of Kalutara and the Divisional Secretariat that Kudaligama Maha Vidyalaya, a school located in rural Neboda in the Kalutara district, was severely affected by the natural disaster. A landmark establishment that addressed the educational needs of over 380 community children from grades one to 13 for 95 years, Serendib Leisure saw the need to restore the damaged walls and roofs of the premises. A vital part of the initiative was the construction of a retaining wall to safeguard the school from future calamities.

Serendib Leisure Management Ltd Chief Operating Officer Shantha Kurumbalapitiya said: "We are grateful to the GA of Kalutara and Divisional Secretariat for informing us of the dire need to lend a helping hand to the community of Neboda. Having already witnessed the destruction that the floods and landslides caused the community, we did not hesitate to offer our assistance to help restore the lives of those affected. I am also proud to note that the Serendib Leisure team went the extra mile to reduce costs from its Annual Awards ceremony and contributed it to this worthy cause."

The restoration of the Kudaligama Maha Vidyalaya which was carried out over a period of three months by Serendib Leisure Management together with the community of Neboda, successfully reached completion in November.