---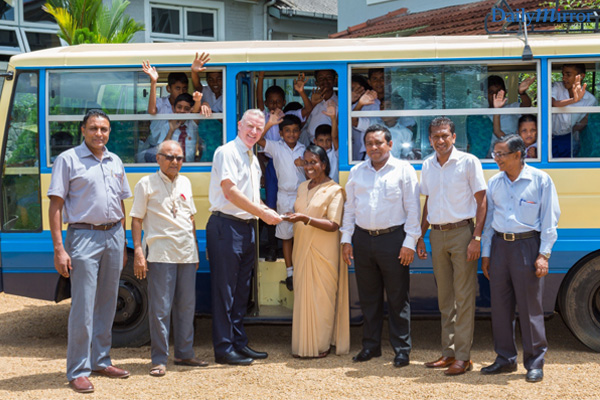 Serendib Flour Mills CEO Kevin O Leary handing over the Bus to the Centre for the Education of Hearing Impaired Children (CEHIC) in Kelaniya
As part of its ongoing CSR efforts, Serendib Flour Mills (SFML) recently renovated the bus belonging to the Centre for the Education of Hearing Impaired Children (CEHIC) in Kelaniya in commemoration of World Children's Day, which fellon the 1stof October. Following the donation ceremony, the company also treated over 60 students from CEHIC to a day-out at Guruge Nature Park. The event was organized and hosted by SFML staff member as part of the company's ongoing commitment to support and uplift local youth and communities.
During their visit to the Guruge Nature Park, the students of CEHIC enjoyed an array of fun-filled activities including amusement rides, dinosaur exhibits, bird shows, as well as an educational tour of the park's cultural museum. The time spent at the park served as an enriching educational and recreational experience, whilst providing the children with a unique opportunity to experience the island's rich cultural, traditional, natural and historical heritage in a fun setting.
Founded in 1982, by Sr. Greta Nalawatta of the Sisters of Perpetual Help, CEHIC is a school that provides free education for children from across the island who are living with hearing impairments. In addition to its dedication of providing its students with a holistic education, the multi-ethnic and multi-religious community institution also focuses on fostering inter-religious and inter-ethnic understanding and harmony.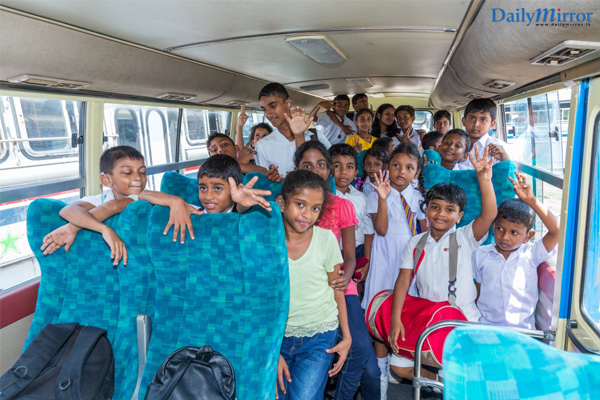 Commenting on SFML's contribution to CEHIC on National Children's Day, Kevin O'Leary – CEO, SFML, said: "We are delighted that we were able to commemorate this year's Children's Day by coming together as a team and celebrating the occasion with the students of CEHIC. It was an absolute delight to see the children enjoying their new bus and their day-out at the Guruge Nature Park, and it was a pleasure for us to be able to spend time with them. We are pleased that we were able to ensure that these children enjoy a memorable Children's Day and we hope to continue our efforts to support and brighten up the lives of these youngsters, as well as other local students and members of communities in need."
Also commenting on SFML's Children's Day celebrations with CEHIC, Rev. Fr. Aloysius Pieris – Patron and a member of the Board of Trustees, CEHIC, stated: "We are very grateful to Serendib Flour Mills for their generous contribution to our institution and we thank them for their kindness. The school will certainly benefit from this vehicle as it will be extremely useful in providing transport to our students, enabling them to easily travel to attend various activities and occasions. We also appreciate the time, effort and resources that the company dedicated to our children, by taking them to Guruge Nature Park. It was a truly enriching experience for all of our children and we thank Serendib Flour Mills for putting a smile on their faces on their special day."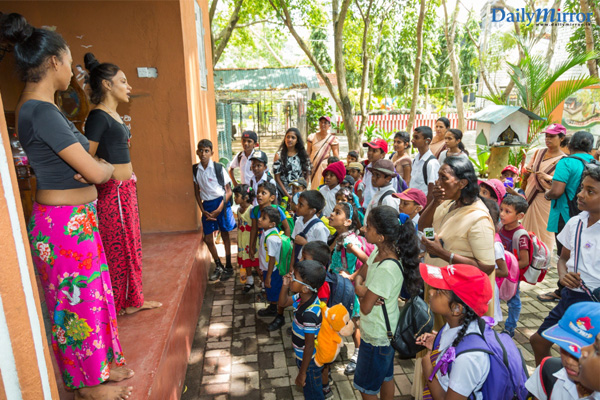 Serendib Flour Mills is one of the leading flour mills in Sri Lanka and is a joint venture between Al Ghurair Foods (AGF) and Emirates Trading Agency (ETA). The company's '7 Star' brand of flour has been nourishing the nation for 9 years and embodies purity, innovation, quality, freshness, expertise, service and trust. Serendib Flour Mills is committed to becoming the number one producer of wheat flour in Sri Lanka and the preferred flour supplier in international markets. Serendib Flour Mills launched operations with a state-of-the-art single-line capacity wheat flour mill in the Port of Colombo on 26 May 2008. Serendib Flour Mills has developed and implemented an integrated management system (IMS) based on ISO 9001:2008, ISO 14001:2004, BS OHSAS 18001:2007 and ISO 22000:2005 requirements. The system complies with applicable laws and regulations, international standards and codes, and best manufacturing practices in the areas of quality, environment, occupational health and safety and food safety.