---
The government is gearing to list several state-owned leisure properties through the special purpose vehicle (SPV) Selendiva Leisure on the Colombo Stock Exchange (CSE) by end of this month.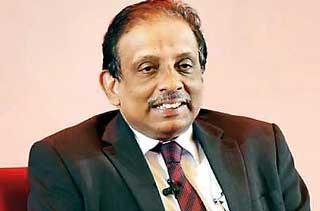 Sajith Attygalle
Selendiva Leisure, which comes under Selendiva Investments, consists of Canwill Holdings Ltd (Grand Hyatt), Grand Oriental Hotel (GOH), Hotel Developers (Hilton) and several other prime real estate properties.

"Selendiva has formed the SPV Selendiva Leisure to consolidate Grand Hyatt, Grand Oriental, Hilton and several other prime properties. A listing is due on the Colombo Stock Exchange hopefully by the end of the month," Treasury Secretary S.R. Attygalle announced yesterday, joining a session at Sri Lanka Investment Forum 2021.

The government plans to offer a 49 percent stake in the company for public while retaining the majority stake.
GOH was recently refurbished at a cost of Rs.269 million and the government is planning to expand the hotel to the adjoining York Street building, with the funds raised via the listing.

Attygalle noted that Selendiva Investments would acquire the underutilised and underperforming prime real estate and restructure them and raise capital.
Selendiva, which is styled after Singapore's Temasek, has been divided into three clusters.

The government has already identified several numbers of properties to be placed under these clusters, including the prime land belonging to the Ceynor Foundation, adjacent to the Lotus Tower.