---
Sri Lanka's niche hotel operator, Elyon Hotels appointed industry veteran Samantha Gunarathne as its new Chief Operating Officer, recently.
Elyon Hotels & Management Co, though a relatively new entrant in the country's hospitality sphere, has a thorough understanding of the local market combined with international expertise.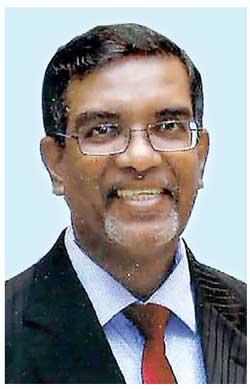 Elyon is synonymous with introducing the Best Western brand – the fourth largest hotel operator in the world – to Sri Lanka. The company currently manages Best Western Colombo and the soon-to-be-commissioned Elyon Colombo, located at the iconic Orion Towers at the Orion City IT Park.
Samantha is recognised as a seasoned hotelier with over 30 years of experience in hotel management, planning and operations. He has earned a reputation for driving performance and forging strong relationships with key stakeholders in the industry.
"We are very excited to welcome Samantha to our team," said Elyon Hotels Managing Director Presantha Jayamaha.
"The breadth of his hotel management expertise will be invaluable as we work on the expansion of our portfolio of hotels. From what I have heard, throughout his career, Samantha has demonstrated energy, passion and leadership, which we firmly believe will help drive our business forward."
In his most recent position, as General Manager of the city's newly opened 300-room Marino Beach Hotel, Samantha successfully led the entire team to achieve the target opening date and continued to oversee operations. Prior to this, he was Chief Operating Officer for Zinc Hotels and Resorts Lanka (Pvt.) Ltd, where he managed a collection of small luxury resorts proving his ability to develop staff and achieve strong growth.
In his new position with Elyon Hotels, Samantha has been tasked with the responsibility of managing Elyon Hotel's existing Best Western Colombo Hotel and Elyon Colombo. In addition, he will be driving the brand's presence and building a robust portfolio of future hotel projects for the company around the country.
Commenting on his appointment, Gunarathne noted, "As a proud alumni of the National Apprentice and Industrial Training Authority (NAITA) and from humble beginnings working in as a trainee waiter, I have risen purposefully through the ranks and today recognised as a respected hotelier among industry peers."
A graduate of the Ceylon Hotel School, he is also the current President of the Ceylon Hotels School Graduate Association, which has 1500 members worldwide.
Fluent in German, Gunarathne's unique ethos of working with and through people, where he strives for a scientific approach of management outcomes whilst respecting humanity and core values, is aligned to the Elyon brand identity to create original and meaningful hospitality experiences.
"Today, hoteliers face new challenges. With my experience and with the great team in place, I look forward to helping to build our position as a dynamic hotel group in the country and create new destinations and memorable experiences for our guests," he added.