---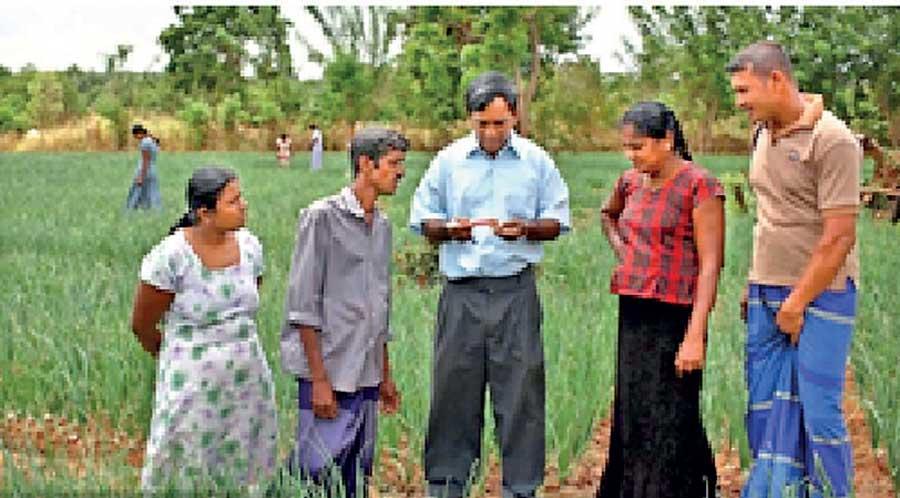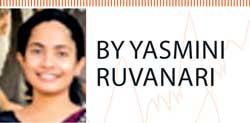 Technological innovation has become our today, tomorrow and future. It is seen to have an irreversible impact on all spheres across the board from medical science to banking and all in-between. The most concerning is the use of technology to develop weapons. But, is there a way to use and define technology for a better future for humanity? The people behind STAMPEDE, SDGs Tech Accelerator think so.

"STAMPEDE was formed to encourage developing fit-for-service digital solutions to under-served communities and to support achieving the Sustainable Development Goals (SDGs) using new technologies," said STAMPEDE Founder and Executive Director
Asanga U. Ranasinghe.

Non-profits, UN agencies, development and humanitarian organisations all over the world have been using technology to deliver their programmes and assist rural communities. There are some examples in Sri Lanka as well. But, it hasn't been a continuous effort.

There have been sporadic efforts based on donor-funded projects but a continuous effort to incrementally use emerging technologies in this sector has not taken place. This is why STAMPEDE is unique.

"These organisations have different mandates to deliver. What they do is incorporate technology into their existing mandates based on available resources, which is a start and is good. But, STAMPEDE is completely dedicated towards a continuous effort to incrementally use emerging technologies for the use of humanity. This is the only way to make an impact in people's lives and prevent future inequality. We need to have a broad and ambitious programme, which brings the different stakeholders together for this."
explained Ranasinghe.

STAMPEDE intends to implement its activities through five comprehensive strategic programmes. They are Digital Vikings, kATALiZe, Digital Bugle, Digital Drums and Digital Forge. Ranasinghe explained that he was in Denmark in December 2017, where he had the opportunity to attend a launch of a groundbreaking publication by the Danish Ministry of Foreign Affairs (DANIDA), at the UN City in Copenhagen.

This report, 'Hacking the Future of Development Aid', was presented to a distinguished gathering and was on how blockchain can disrupt the aid industry. "It was a very interesting report and I was fortunate to have attended that event. After listening to the speakers and glancing through the report, I felt that Industry 4.0 is having a major impact on the non-profit sector, just like all other industries. I also got to hear about some of the real-life examples from other developing regions such as in Africa. This is where I got the idea to form STAMPEDE."
Every human must benefit from technology in the future and technology shouldn't create inequalities. As the world races towards 2030 to achieve the SDGs, efforts need to be accelerated. Therefore, upon returning to Sri Lanka four months later, Ranasinghe started on the work to form STAMPEDE.

"By now we have registered STAMPEDE in Sri Lanka as SDG Tech Accelerator. The Viking Helmet displays the wisdom and courage, as well as the vigour that we need to take these efforts forward. It's also to remember from where I got the idea!"

Stakeholders in Sri Lanka should come together to support this cause and scale up STAMPEDE to increase its coverage all over the world.

By now STAMPEDE has conducted several talks to undergraduates, recent graduates and young professionals in order to encourage them to use technology for good. Under the Digital Bugle Advocacy Programme, STAMPEDE has provided inputs to the public consultations of the European Commission's Guidelines on Ethical AI, as well as the UN Secretary General's High-Level Panel on Digital Cooperation (headed by Jack Ma and
Melinda Gates).

They continue to engage with personalities like the Danish Tech Ambassador on Social Media to create awareness around the issue of ethics, values and principles in technology. STAMPEDE has also been represented in international conferences in order to establish global ties with likeminded people, as well as to get a bird's eye view of the advancement of technology, its impact and what technology holds for humanitarian work.

For example, at present, blockchain is all about cryptocurrencies such as bitcoin but there are many other applications of blockchain. Same goes for other technologies such as drones, AI and 3D printing as well.

Asanga added, "STAMPEDE welcomes support from all interested parties to join in our efforts. We need to systematically fast-forward our thinking towards the future to make it a place where, technology is available to all and every human being feels belonged." STAMPEDE is on Facebook (@SDGsTechAccelerator), Twitter (@SDGsTech) and can be contacted by e-mail: [email protected]

(Yasmini Ruvanari is a medical student at the University of Peradeniya and a member of STAMPEDE's Youth Working Group
'Digital Vikings')