---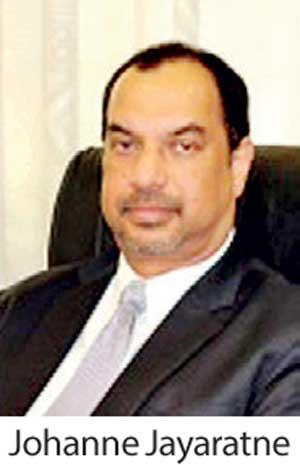 The Sri Lanka Tourism Promotion Bureau (SLTPB) is planning an interim tourism promotional campaign in Germany with an emphasis on subways and TV advertising, to coincide with the launch of Sri Lanka Tourism's global promotional campaign at ITB Berlin, next month.

"We are hoping to get several top national TV stations for the campaign. We have also planned a promotional campaign on subways. It's a very effective way of marketing and it has even more exposure than TV channels in Germany," newly appointed SLTPB Managing Director Johanne Jayaratne told Mirror Business.

Jayaratne said a suitable marketing agency will be selected to carry out this interim campaign.

Germany is the fourth largest tourist source market for Sri Lanka. In 2018, the number of tourist arrivals from Germany grew 20 percent year-on-year to 156,888 compared to 130,227 arrivals in 2017.

Jayaratne said SLTPB plans to have several soft launches of the planned global promotional campaign in key source markets until it becomes fully operational.
He said since it is a three-year campaign with an estimated cost of Rs 3 billion, he needs to ensure the effectiveness of the campaign rather than rushing it to meet the deadlines.
"I am evaluating the whole campaign to carry out it in a systematic way," he noted.

SLTPB hopes to open the tenders for marketing agencies to carry out the global campaign next month after securing Cabinet approval. The campaign is expected to go live from September, following the completion of the procurement process.

"While developing our source markets, we are also looking at top tourism markets such as Spain, which doesn't create much traffic to Sri Lanka at present.

"Once we regularised the informal tourism sector, we need to focus on backpackers as it's the fastest growing segment. However, we need a balance, ensuring to stay within the capacity while maximising our revenue.

"We have to look at this scientifically and mathematically to identify a good model," he stressed. (NF)
---
Johanne SLTPB's new Managing Director
Aviation and travel sector professional Johanne Jayaratne has been appointed as Managing Director of Sri Lanka Tourism Promotions Bureau (SLTPB).
Jayaratne has over 30 years of experience in the Aviation, Aerospace and Biometric industries at a senior management level and has worked in many parts of the world at leading companies.

Prior to being appointed as SLTPB Managing Director he served as the Executive Director of Airport and Aviation Services Ltd, (AASL) the sole service provider for all airports, air navigation services, aviation security and fire and rescue services in Sri Lanka for eleven years. Jayaratne served on the Tourism Advisory Board and was the Chairman of the AASL organizing committees for the CHOGM, SAARC and IIFA conferences.
During his tenure at AASL, he actively collaborated with Sri Lanka Tourism in achieving the country's tourism development strategies, and actively took part in promotional activities of the tourism industry.

He also had a brief spell at Walkers Tours prior to migrating to the US to attend university and to obtain his pilot licenses.

He is a founding partner of a biometric company in Southern CA and led the organization successfully as its CEO for many years.

He also held a board director position at DCS America that provided identification solutions to public sector organizations worldwide and is the holder of international patents in biometric technologies that are used extensively at international airports worldwide.

In addition, Jayaratne was the Managing Director/CEO of an aerospace company in California, a manufacturer of aviation and aerospace related equipment for the Department of Defense, Boeing, Airbus and other major aviation organizations. He was also the Managing Partner of JSDJ, LLC.

Jayaratne has an academic background in Aerospace Engineering and Business and is a professional pilot.