---
The Sri Lanka Tourism Development Authority (SLTDA), the government body tasked with overseeing the development of the country's tourism industry, is observed to be taking the backseat in the recent efforts of opening Sri Lanka for international travellers, particularly with regards to the ongoing tourism revival pilot project.
While it is reliably learnt that the SLTDA was not in favour of the execution of the pilot project, in a letter to the Tourism Minister last week, the institution had called for the project to be abandoned and carry out any form of opening of the country for tourists only after mid-January.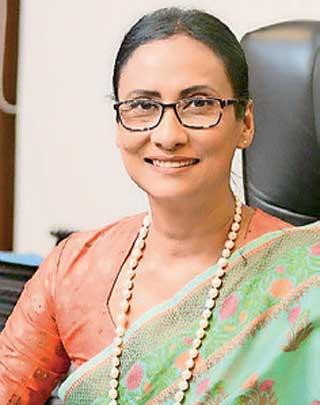 Kimarli Fernando

According to industry sources, the SLTDA was not in favour of the pilot project as it was rushed and saw health guidelines relaxed, which increases the possibility of the spread of new strains of COVID-19 within the country.
When Mirror Business reached out to the agency recently for an official update on the status of the revival project, the SLTDA stated that it is the Tourism Ministry that is "handling the matter".

Sources also revealed that the industry is divided on the approach of the SLTDA, as the majority of the industry stakeholders find that the agency is not accommodative of their views and concerns.

Certain sections of the industry are observed to be moving forward without consulting or sharing key information with the SLTDA.

In another letter to the Tourism Minister last weekend, SLTDA Chairperson Kimarli Fernando pointed out that travel agents refrained from sharing the necessary information with the SLTDA with regard to the itinerary of the tourists from Ukraine, despite the requests made.

The absence of any representation from the SLTDA was also noticed yesterday at the media briefing that saw the private sector representatives of the industry coming on to one platform to share a single voice.
Among the Ukrainian tourists arrived in the country, so far six have tested positive for COVID-19.