---
The rapid shift towards data from voice services and intense competition inflicted pain on Sri Lanka Telecom PLC (SLT) as the March quarter profits and revenues showed some challenging operating conditions faced by the state-controlled telecommunication behemoth.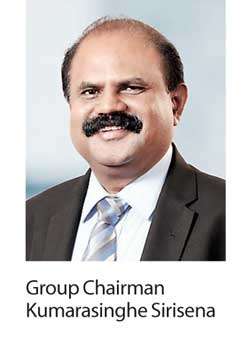 The interim financial accounts released for the January-March (1Q18) period showed SLT reporting Rs.1.18 billion in net profits, down 19 percent year-on-year (YoY).

The operating profit was also down to Rs.1.58 billion, from Rs.1.62 billion a year earlier. The top line rose under 6.0 percent YoY to Rs.19.8 billion.
The subscribers are increasingly moving to mobile data and fixed broadband, in the case of heavy use,—the services, which mostly fetch lesser margins for telecom operators than voice services.
SLT, which has the county's largest fixed telephone subscriber base, has seen its income shrinking as people tend to use more of low-margin data and less of high-margin voice services.

Since of late, SLT was seen running an aggressive promotional campaign to encourage people to use more of their fixed line voice facilities for international direct dialling calls.

SLT's fixed ICT operations business increased its revenue to Rs.10.5 billion during the quarter under review, from Rs.10.3 billion in the same period in 2017.

But the profits fell to Rs.501 million, from Rs.627 million earned a year ago, demonstrating how the low-margin data is replacing the high-margin voice service.

As a strategy to fend off this margin pressure, SLT bundles its home broadband and pay TV service with the voice connection, as the company is aware of the shift in subscriber tastes.

Although SLT's pay TV service carries some attractive features, such as rewind and watch past TV programmes, the subscriber base is still lagging, compared to its main competitor.

Meanwhile, the group's mobile telecommunication subsidiary – Mobitel Private Limited – added Rs.8.9 billion in revenues to the group, up from Rs.8.1 billion during the same quarter last year.
But the profit before tax fell to Rs.1.06 billion from Rs.1.12 billion.

Telcos require heavy and continuous investments to upgrade their technologies to stay relevant.
By March 31, 2018, the government directly via the National Treasury held a 49.50 percent stake while Global Telecommunications Holdings NV held a 44.98 percent stake. The state-controlled Employees' Provident Fund had a 1.40 percent stake being the third largest shareholder.