---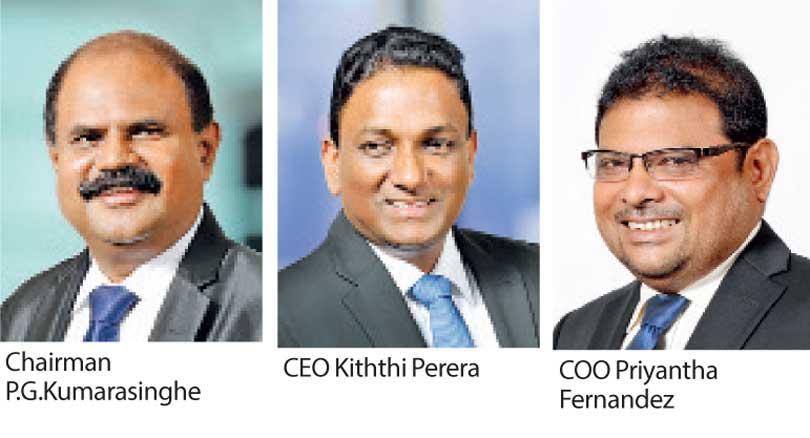 Sri Lanka Telecom PLC's (SLT) profits surged despite some significant foreign exchange translation losses incurred on its foreign borrowing portfolio, as the State-controlled telecom operator is pivoting towards data related services from traditional services.

The leading fixed line operator reported earnings of Rs.957 million or 53 cents a share for the October – December quarter (4Q18) compared to Rs.707 million reported for corresponding quarter of the previous year.
The telecom group, with its fully-owned mobile services provider Mobitel Private Limited reported revenues of Rs.21.4 billion for the three months, up 10 percent year-on-year (YoY). The group reported operating profits of Rs.2.3 billion, up from Rs.508 million YoY.

"The growth was reported in all the segments, however it was largely driven by enterprise and carrier related businesses, FTTH, IP TV and data related services together with mobile operations.

Understanding the world-wide trends, the group is now more focusing on data related products", SLT said in an earnings release. The group is expected to have negative free cash flows during 2019 and 2020 due to large capital expenditure to expand fibre infrastructure and 4G mobile networks.

According to Fitch Rating, SLT's capital expenditure will remain significantly high – around 30 percent of revenue.

"We expect SLT to continue to invest in expanding fibre coverage as it targets to connect about one million homes by 2020-2021 from an existing 70,000 homes currently. Typically, SLT would need to lay fibre for at least 2 million homes to get half of the households connected. We expect SLT's fibre investments to have low returns due to the country's low broadband tariffs", Fitch said in one of their reports.

Meanwhile, the SLT group charged a foreign exchange translation loss of Rs.695 million for the three months under review against a gain of Rs.23 million in the year earlier period.
The group has quarter of its borrowings in foreign currency and the steep fall of the rupee against the dollar in 2018 led to the companies with heavy foreign currency borrowings to charge substantial translation losses in their income statements. STL had Rs.56 billion in total borrowing by December 31, 2018, out of which roughly 25 percent in foreign currency.

The group will most likely refinance its maturing foreign currency debt with local bank borrowings, Fitch Ratings said.

For the full year ended December 31, 2018, SLT group recognized Rs.1.8 billion as foreign currency translation losses.

The earnings for the full year stood at Rs.4.9 billion or Rs.2.74 per share compared to Rs.3.9 billion in 2017.

The revenues for the year rose to Rs.81.4 billion, up 7.5 percent YoY.

Fixed ICT operation of the group reported revenues Rs.47.4 billion compared to Rs.44.5 billion in 2017 while the mobile operations reported revenues of Rs.38.9 billion compared to Rs.36.5 billion in 2017.

The government has 49.50 percent stake in SLT and Malaysia's Usaha Tegas Sdn Bhd being SLT's second largest shareholder has 44.98 percent stake in the company. The Employees' Provident Fund has a 1.40 percent stake being the third largest shareholder.