---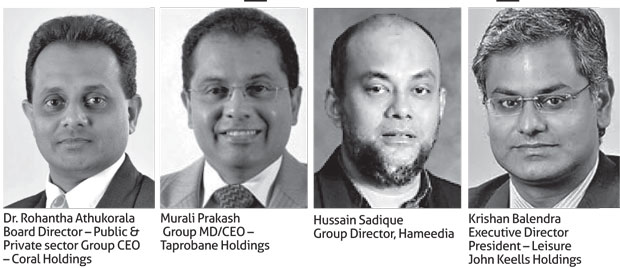 The Sri Lanka Retailers' Association (SLRA) will launch the first ever retail development programme in partnership with Sensei Lanka.
This partnership will endeavor to formulate a customized Retail Leadership Development program adding value to the overall Retail industry of Sri Lanka. The Retail Academy, one of SLRA's flagship projects to be launched this year will receive an immense boost through this workshop.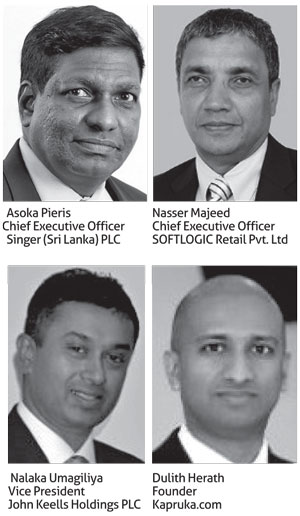 This 3-day workshop will include 2-days of classroom training and a one day learning excursion and targets the Managers and Executives of retail outlet and support functions, and it will be held from 22nd to 24th May 2017 at the Movenpick Hotel, Colombo.
The Chief Trainer and Coach of this programme will be Ranjan De Silva, Partner – Senior Management Consultant of Sensei International who is a professional leadership coach.
This programme, will be a stepping stone to forming the Retail Academy in the near future. Thereafter, the SLRA will take the initiatives to arrange tailor-made trainings for the various sectors in the retail industry in Sri Lanka.
Project Chairman/ Convenor of SLRA Retail Academy, Suresh Sebastian says, "This programme symbolizes the beginning of SLRA Retail Academy of which the core purpose is to enhance and build capacity for the industry. We are excited about the future of SLRA Retail Academy and believe Ranjan and Sensei team is the best option to start this journey"
SLRA's main objective is to achieve retail excellence by being the voice of the retail industry in the country. By harnessing the resources of the organized retail industry SLRA will bring together and facilitate innovation, growth with a global outreach.
The other flagship events of SLRA envisioned to be held this year are the Sri Lanka Retail Forum and the Sri Lanka Shopping Festival.
Leading and top retail experts in Sri Lanka will be speaking and sharing their insights at this forum in a bid to groom retail professionals. The speakers are: Dr. Rohantha Athukorala, Murali Prakash, Hussain Sadique, Krishan Balendra, Asoka Pieris, Nasser Majeed, Nalaka Umagiliya, and Dulith Herath.