---
The Sri Lanka Institute of Tourism & Hotel Management (SLITHM), the country's national tourism and hospitality management institute, will hold its 37th Graduation Ceremony for 100 students on Friday June 17, at the BMICH Main Conference and Concert Hall.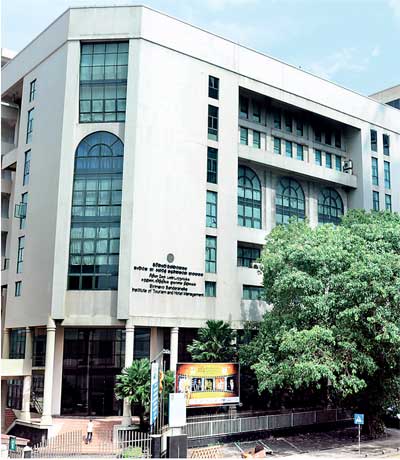 The ceremony will be held in the presence of dignitaries from the government, hospitality industry and academia. John Amaratunga, Minister of Tourism Development, Lands and Christian Religious Affairs, will grace the occasion as the Chief Guest while Desmond Fernando, an alumni from the first batch and a former Senior Faculty member of the institute will be the Guest of Honor.
Recognized as the nation's foremost Institute for Hospitality Management education, having been the backbone for providing professionally developed human resources for the Hospitality industry since 1966, SLITHM is owned by the government and managed by the Ministry of Tourism Development, Christian Religious Affairs and Lands.
This year's convocation celebrates student academic and leadership achievements with grandaunts comprising students who followed the institute's three-year and four-year courses and they will receive their Management Diploma in Hotel and Catering Operations.
Sunil Dissanayake, Chairman, Sri Lanka Institute of Tourism & Hotel Management said, "This is the 37th Graduation at SLITHM and with Sri Lanka's strong growth in the hospitality and tourism industry, our graduates are well positioned for exciting careers locally, regionally and internationally."
"We set out to develop skilled manpower for the hotel and catering sector and the advancement among people in the hospitality industry. We have since seen our alumni attain senior management positions and make great contributions to the country's hospitality industry, helping us position ourselves as a cutting-edge institution for hospitality education," added Dissanayake.
The institute's career path begins with an introduction to craft level courses followed by certificate, intermediate, advanced and finally diploma management levels. Programmes on Tourism Management and training for National & Chauffeur Tourist Guides are also available at SLITHM.
Industry-experienced, eminent faculty share their knowledge and expertise in classrooms, training students practically at the Institute's Samudra Training Hotel, with participants acquiring both academic and practical skills in all aspects of hospitality management.