---
Organised by the Sri Lanka Institute of Marketing (SLIM) together with SLIM Toastmasters Club, SLIM Speech Idol, the national speech contest, will hold its Season 3 finale on July 27th at the Sri Lanka Foundation Institute in Colombo.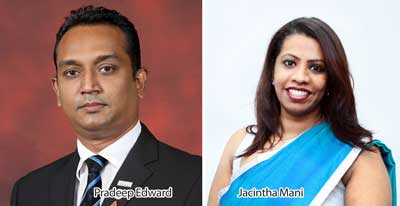 SLIM Speech Idol is an essential showcase where sales and marketing professionals get the opportunity to shine in the increasingly important area of public speaking.

"Communication in the Business community is key. It is an essential driver of worker empowerment, creating a convergence culture, directing and synthesizing all aspects of business decision towards the bigger goals of any business. In this context, Toastmasters clubs play a pivotal role in shaping and harnessing the best of the people's ability in communication. The SLIM Speech Idol Season 3, the national speech contest, is a perfect contest where a sense of humanity, togetherness and professional development helps contestants to be far more professional, talented, valued and popular," says Karthik Elangovan, SLIM President 2017/2018.

Commencing in 2012, Season 1 and 2 of SLIM Speech Idol were overwhelming successes, ultimately fulfilling the need of improving public speaking abilities among sales and marketing professionals. This iconic and unique public speaking platform is open to Sales and Marketing professionals, students of the industry, and even those sitting for their A/L's above the age of 16 years.

"In today's technologically connected world, the ability to communicate effectively is often seen as a key skill to possess by many who believe communication is all about speaking. But there is more to it, such as the ability to listen, to understand, to connect and to relate, all larger facets of being an effective communicator.

In order to recognise the talents of the toastmasters around the country, the Toastmasters Club of the Sri Lanka Institute of Marketing is organising Season 3 of the well known SLIM Speech Idol to provide a platform to recognise talented speakers of the present era.

Every Toastmaster's journey begins with a single speech and we empower individuals to become more effective communicators and leaders," notes Pradeep Edward, SLIM Vice President for Education 2017/2018.

This competition follows the globally accepted guidelines of Toastmasters International. Also, it is specifically geared towards offering the highest levels of professionalism across a number of areas related to public speaking, such as training and development of contestants, and ensuring contestants continue to grow even after the conclusion of the current cycle of SLIM Speech Idol.

Jacintha Mani, President of the SLIM Toastmasters Club said, "To become a butterfly, metamorphosis is necessary. SLIM Speech Idol Season 3 is similar in that it helps to transform people in sales and marketing by allowing them to excel in leadership and public speaking skills. As the President of SLIM Toastmasters Club, I am honoured to invite you to witness a stunning contest of public speaking with eight finalist speaking taking the stage in front of a large gathering on the 27th of July at Sri Lanka Foundation Institute in Colombo."