---
Achieves a combined GWP growth rate of 17%
Declares Rs.8.2bn bonus to policyholders
Cumulative life insurance bonus paid in last decade tops Rs.54bn
Despite the turbulences and challenges, Sri Lanka Insurance Corporation (SLIC) has closed the year 2020 in a positive note, recording phenomenal revenue growth with exceptional service innovations.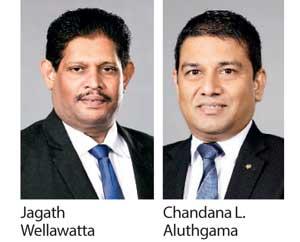 The state-owned insurer recorded Rs.55.2 billion revenue for the year, a marked improvement to the Rs.48.6 billion in the year 2019.

SLIC reported 30 percent growth in life insurance premium, increasing to Rs.19.2 billion, whilst general insurance reported 7 percent growth in premium to Rs.20.1 billion. The company achieved a combined gross written premium (GWP) growth rate of 17 percent during the year. General insurance contributed 51 percent towards the total GWP whilst life insurance contributed 49 percent.
In continuing with its tradition of leadership, Sri Lanka insurance in 2020 surpassed its own record to declare a sum of Rs.8.2 billion as bonus to policyholders. The cumulative life insurance bonus paid out during the past 10 years tops a massive Rs.54 billion, making the SLIC bonus payout unmatchable.

"As the national insurer, we have witnessed yet another challenging year and the consequences brought out by the pandemic outbreak urged us to conduct our business operations in a more empathetic manner. SLIC has always taken the lead to protect the nation and during this difficult time, SLIC launched many initiatives to sustain the country's health defences while ensuring our customers receive uninterrupted insurance service," SLIC Chairman Jagath Wellawatta said.

"As the pioneering insurance company in Sri Lanka, we are in the forefront to inculcate the importance of insurance to the masses as a national responsibility on our shoulders. We will further strengthen internal capabilities to serve the nation through innovative and affordable insurance solutions, which cater to all Sri Lankans under the 'Insurance for All' concept. Even though the times are defining, we will continue protecting our nation turning obstacles into opportunities," he added.

"In the year 2020, we have experienced volatility and uncertainty at an unprecedented level. With the pandemic situation, we have not seen the normalcy in our business operations. Yet, we were resilient and have achieved remarkable results for SLIC. The pandemic situation compelled us to broaden our horizons further and we were challenged every day to embrace changes and adapt to those changes at a staggering speed. We have exercised innovative business strategies to cater to dynamic consumer needs and we were able to provide many service enhancements and product innovations, delivering exceptional customer experience to our customers," noted CLIC CEO Chandana L. Aluthgama.