---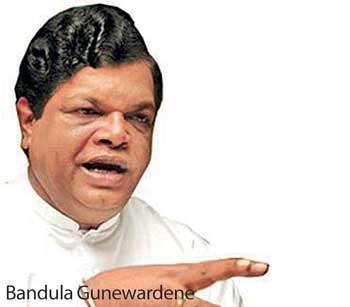 ECONOMYNEXT:

Sri Lanka may re-negotiate a free trade with Singapore for mutual benefit, after looking at an expert report and a Supreme Court ruling, newly appointed International Trade Minister Bandula Gunewardene said.

"Nothing will be stopped in a fit of hate without study," Gunewardene told reporters. "We saw the effects of stopping the port city project with China which sent a bad message to investors."

He said President Maithripala Sirisena had appointed a committee under W. D. Lakshman, a retired professor from the University of Colombo to study the Singapore Sri Lanka free trade deal.There was also an ongoing Supreme Court case.

"We will await the result of the Supreme Court case and the committee report which is due in a couple of weeks," Gunewardene said.

"The report will be discussed with experts and knowledgeable persons

in the field." Then changes will be proposed through a Cabinet paper, he said.
He said the FTA will be changed to bring mutual benefits for both countries.

He said the Wickremesinghe administration had stopped the China-backed Port City sea reclamation project for 1.5 years and about 5,000 workers had lost jobs.
Contractors who supplied rock and sand could not pay the leases of their equipment and went bankrupt he said.