---
As major changes are sweeping the 42-year long historic Asia Pacific Trade Agreement (APTA – also known as Bangkok Agreement), a top official delegation left Sri Lanka on January 10 to attend the latest Bangkok Agreement talks in Thailand.
The five-member delegation is led by Industry and Commerce Minister Rishad Bathiudeen and will attend the fourth session of APTA Ministerial Talks in Bangkok.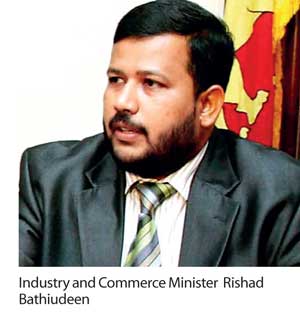 "It is time Sri Lanka starts benefiting from one of Asia's pioneering trade agreements," said Bathiudeen prior to his departure for Bangkok.
The fourth session of the APTA is scheduled to be held today and tomorrow preceded by the 50th session of the APTA Standing Committee sessions of yesterday and today.
The Sri Lankan delegation includes Commerce Director General Sonali Wijeratne, other Commerce officials and representatives from the Customs Department.
At tomorrow's Bangkok APTA session, the ministers are also expected to welcome a new member country –Mongolia – to the grouping; the current members being Bangladesh, China, India, Laos, South Korea and Sri Lanka.
A Ministerial Declaration is expected to be adopted by the ministers as well as the date and venue of the fifth session of the APTA Ministerial Council will be decided by the ministers.
Also, during the inaugural session, there will be a web launching of the APTA tariff concessions (MoPs), non-tariff measures (NTMs) and Rules of Origin (RoO) database by the ministers. The ministers are also invited to direct the future development of APTA concerning the launch of the new round of negotiations and the establishment of the APTA Chamber of Commerce and Industry network.
In a reported background of uncertainty over the proposed Trans Pacific Agreement (TPP), APTA is gaining increased importance.
Bangkok's 2017 APTA session is organised by the United Nations Economic and Social Commission for Asia and the Pacific (UN-ESCAP). APTA was born
in 1975.