---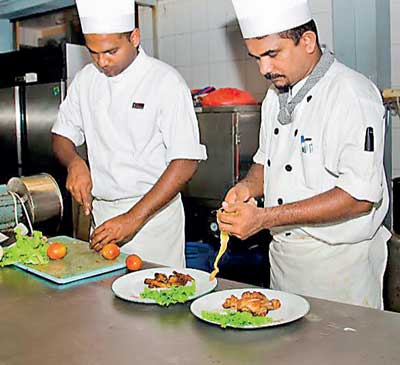 Russel's Group – a diversified group recognized for pioneering the tea service concept in Sri Lanka is celebrating 28 years of successful operations in partnership with Fonterra Brands Sri Lanka, the company behind Anchor.

In commemoration of this milestone, the management and staff of Russel's Group will gather with its partners and supporters for an Annual Conference on 12th December.

At the event, Russel's will crown its Employee of the Year, and Outstanding Steward and Outstanding Stewardess and recognize its partners over three decades of business operation.
The major highlights of Russel's Employee of the year, Outstanding Steward and Outstanding Stewardess will be awarded a trip to Singapore with full package.

Amendra collection has come forward to sponsor Russel's King and Queen. Apart from the major 15 awards there will be more than 100 awards to be given away for the best performance of the Group.
Having grown from a small scale outlet, Russel's Group today is one of the top tea caterers to corporates in Colombo, servicing over 70 companies.

Managing Director , Russel Perera said in a statement, "Our partnership with Fonterra Brands Sri Lanka began with a vision to nourish the people of Sri Lanka with high quality dairy products, and our partnership is as strong as ever today, and one of the reasons behind our success.
"We hope that this journey would go forward for many years to come."

Roshan De Silva, Director - Customer Development said "We believe in co-creating value with our customers and partners, providing them the best service and opportunities to grow with us.
"We are proud to have been partner to Russel's for three decades, and we are certain that the many years ahead will be as successful as we continue to focus on nourishing consumers across life stages together."