---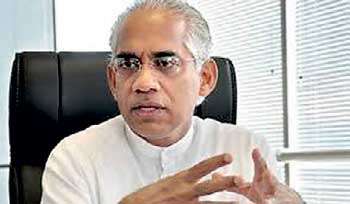 (Colombo) REUTERS: The Sri Lankan rupee fell to an all-time low yesterday, marking its 11th straight session of setting fresh record lows. The rupee, which hit a record low of 161.97 early in the trade, closed at 161.95/162.05 per dollar, compared with Monday's close of 161.60/70.

The currency surpassed its earlier record of 161.65 hit in the previous session.
"There was (dollar) demand from local and foreign banks. We saw some oil and gas import bills," a dealer said, requesting anonymity.

"The depreciation pressure remains as exporters are waiting to see the bottom in the rupee fall."

The rupee will be under depreciation pressure with the year-end seasonal importer dollar demand, dealers said. Absence of dollar conversions by exporters and outflows from equities and government securities also pushed the rupee lower, analysts have said.

Exporters are holding on to dollars as they expect the local currency to decline further, dealers said.

The Sri Lankan currency is also hurt by weakness in the Indian rupee. India is Sri Lanka's biggest trading partner and the Indian rupee, which also hit a record low yesterday, has been one of the worst performers in Asia this year.

Foreign investors bought government securities worth a net Rs.578.3 million (US$3.58 million) in the week ended Aug. 29, marking the first week of net buying since April. However, they have net sold Rs.46.9 billion worth securities so far this year, Central Bank data showed.
---
Govt won't intervene in forex market: Eran
Sri Lanka will leave market forces to decide the level of its rupee, and the government will not intervene in the foreign exchange market, State Finance Minister Eran Wickremaratne told Reuters yesterday.

"We will not intervene," he said. "We have left it to the market. We will just do the right policy and let it sort itself. Never panic about it."

The currency fell to an all-time low of 161.97 versus the U.S. dollar yesterday, in its 11th straight session of fresh record lows.
The rupee, which weakened 1.2 percent last month, has dropped 5.5 percent this year.